Ready to Uncover the Best Hotels in Costa Rica?
Tucked between two oceans, the lush, vibrant landscape of Costa Rica beckons travellers with a promise of eco-friendly adventure and serene relaxation. It's a place where Mother Nature's finest is met with the warm embrace of Tico hospitality.
With a quarter of the country protected as national parks, wildlife reserves, marine sanctuaries, and conservation areas, it's all the more exciting when you know you can stay in a top-notch hotel where they're also thinking about their environmental and social impact.
We think hotels should add to the whole travel experience, so we love finding small-scale places, packed with character, a little luxury, and built in harmony with their surroundings – while also meeting our minimum ethical criteria.
Whether you're dreaming of a cosy mountain retreat or a breezy beachfront cabana, here are some of the best hotels in Costa Rica that embody both luxury and sustainability.
Si Como No
Nestled along Costa Rica's Central Pacific shoreline, Si Como No shines as a Manuel Antonio Resort and Wildlife Refuge, perched majestically on one of Manuel Antonio's most scenic hills. Bathed in vibrant hues from lush terraces and enchanting gardens, it grants a mesmerising view of the shimmering ocean and the renowned Manuel Antonio National Park below.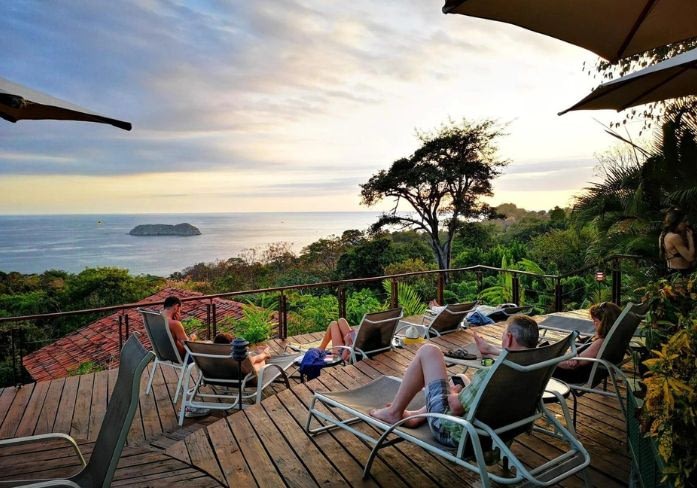 Si Como No seamlessly blends into the hillside, offering a visual feast of the surrounding jungle and sea vistas. It's a haven for everyone — from families to serenity-seeking couples. Relish the roomy interiors, each boasting a private balcony. Dive into both family and adult-only pools, indulge in spa therapies, and satiate your palate at two renowned restaurants — all set amidst the backdrop of Manuel Antonio's verdant landscapes and pristine beaches.
Arenal Oasis Eco Lodge and Wildlife Refuge
Arenal Oasis Eco Lodge is an authentic back-to-nature property that offers guests the chance to immerse themselves in Costa Rica's diverse flora and fauna. Owned and managed by the Rojas Bonilla family, the old fashioned, rustic and charming lodge is dedicated to sustainable tourism whilst offering the warmest service in the area. Arenal Oasis is nestled away at a convenient distance of just 2 miles (3 kms) from downtown La Fortuna, where you can find many restaurants, bars and shops. Also located nearby is the spectacular La Fortuna waterfall and the area's popular hot springs.
Apart from being family-owned, Arenal Oasis Eco Lodge & Wildlife Refuge has devoted themselves to strict practices in sustainable development and conservation for many years. Their own reserve is a haven for wildlife and an important home to the local Costa Rican tree frogs and sloths. The lodge also works with and actively promotes efforts like: rubbish treatment, recycling programs, environmental education for the local community, energy saving, use of biodegradable products and supports local organic food production.
Casitas Tenorio
Tucked away in the verdant heart of Bijagua, Casitas Tenorio is more than just a B&B—it's a welcoming family abode, a thriving farm, and an intimate window into authentic Costa Rica. Designed with the ethos of community and nature in mind, this oasis captivates travelers worldwide. Step outside your casita, set amidst a serene forest tapestry, and be greeted by the dance of birds and butterflies, drawn by the allure of native flora.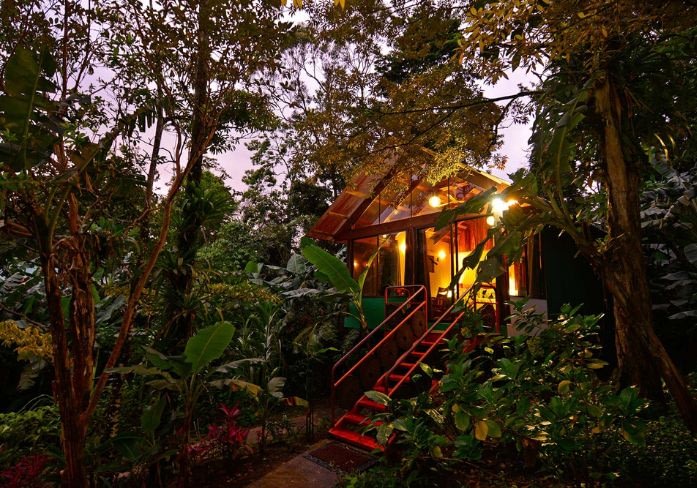 Here is the place to experience luxury intertwined with nature. Each bungalow at Casitas Tenorio B&B boasts its own unique charm and character, where you can revel in privacy and discover your personal slice of Costa Rican paradise.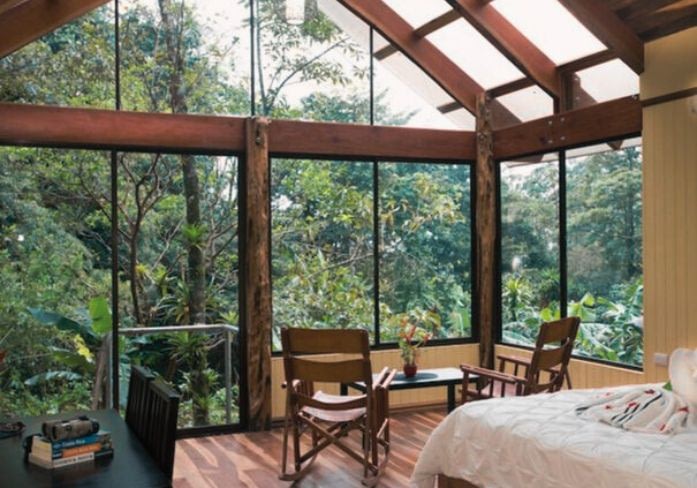 Aguila De Osa Eco Lodge
Discover the untouched allure of Costa Rica at Aguila de Osa Rainforest and Marine Adventure Lodge, the perfect gateway to the Osa Peninsula's wild heart. Perched atop jungle-clad hills with panoramic views of Drake Bay, Aguila's artisan-crafted cabinas and majestic Great Room redefine luxury amidst nature. Here, every bite of gourmet food and every tailored service whispers of unparalleled opulence.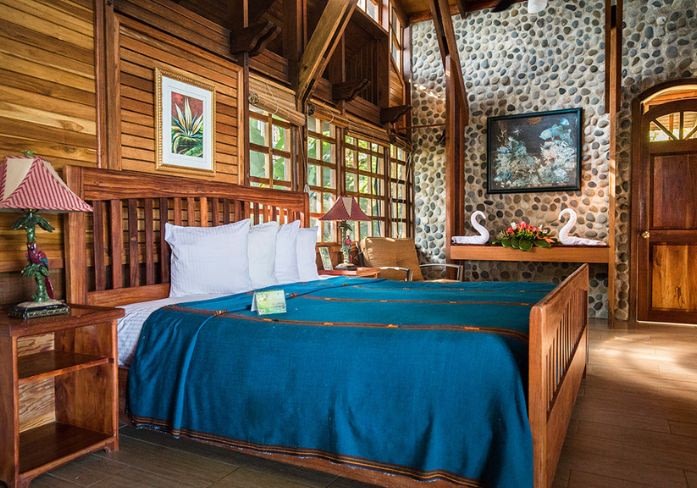 Step out and immerse in unparalleled adventures. With prime access to Corcovado National Park and Caño Island Biological Marine Reserve, Aguila presents a kaleidoscope of experiences — from riveting sport fishing and mesmerising scuba dives to serene bird-watching and exhilarating mangrove explorations.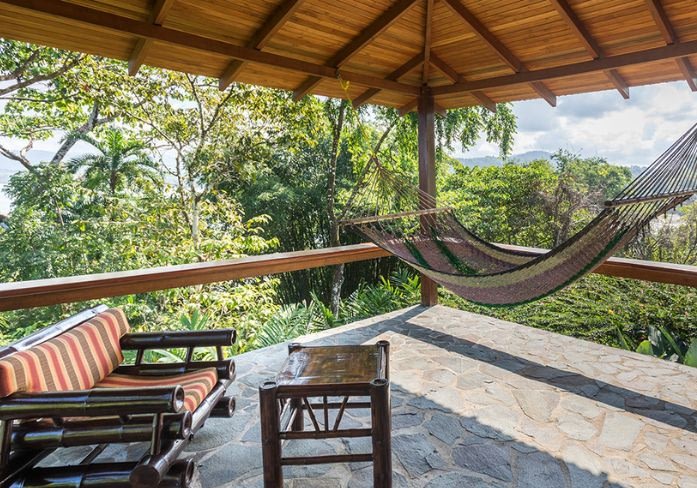 Tango Mar
Found along the Nicoya Peninsula's Pacific Coast, Tango Mar spans a whopping 150 acres of private beachfront paradise. This boutique resort, though expansive, exudes a sense of intimate charm, ensuring everyone finds their own tranquil corner. With 46 thoughtfully designed rooms, guests are treated to a blend of luxury and nature, where vibrant tropical flora meets curious wildlife.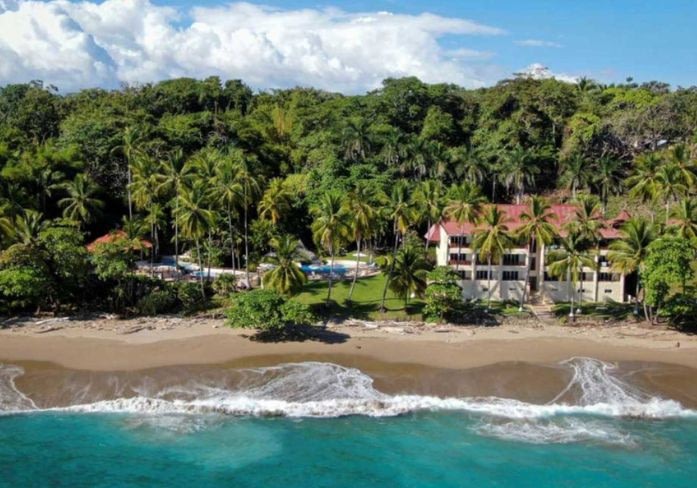 At Tango Mar, it's not just about staying—it's about experiencing. With a team handpicked for their knack to foresee your every need, they're committed to making each moment memorable, always serving with warmth and authenticity.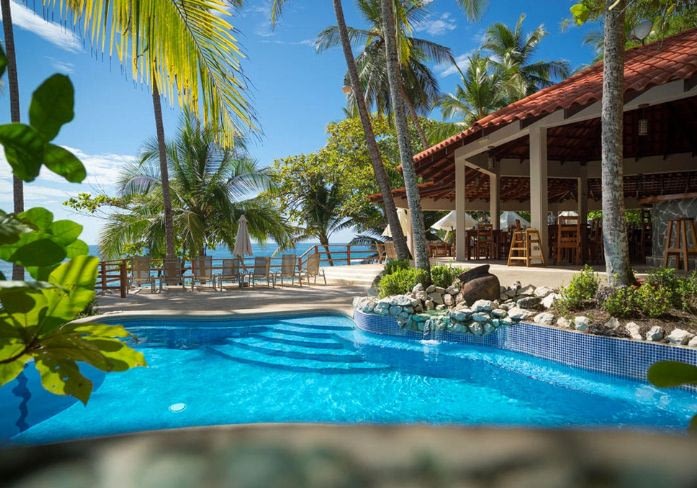 Mawamba Lodge
Nestled between the shimmering Caribbean Ocean and the lush waterways of Tortuguero Canals, Mawamba Lodge boasts an unparalleled location within the heart of Tortuguero National Park.
Here, vibrant greenery forms a tapestry around this tropical haven. Dive into Mawamba's laid-back Caribbean vibes, where days range from serene boat rides unveiling the secrets of the jungle to heart-pumping kayak adventures and twilight treks. Perfect for all, it's a place where kids gain a newfound appreciation for nature's wonders, couples find enchantment in every nook, and families craft unforgettable tropical memories.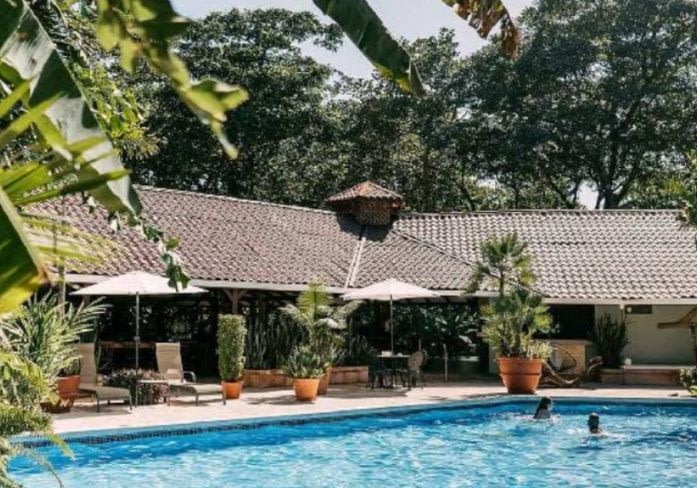 Tami Lodge
Perched amidst verdant forests, majestic mountains, cascading waterfalls, and aromatic coffee plantations, Tami Lodge invites you for an authentic embrace with nature. Our expansive tented bungalows blend the thrill of camping with the luxuries typically associated with hotel stays — think plush pillows, soft towels, and curated amenities.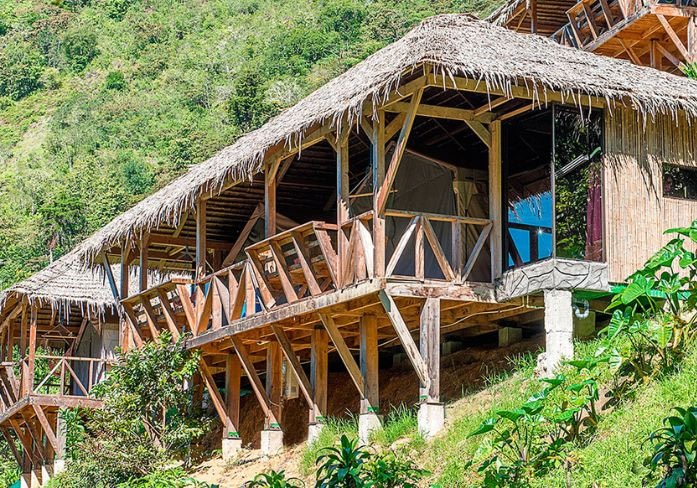 With personal bathrooms that offer panoramic forest views and steamy hot showers, you get an unfiltered taste of wilderness while basking in comfort. And here's the twist: we've deliberately skipped out on electricity, ensuring your connection to nature remains undisturbed. Navigate the nights with our solar-guided pathways, and let the sensor lights in the bathrooms and 6-hour portable lamps in the tents amplify the spirit of your adventure. Dive into an experience where nature and luxury seamlessly merge at Tami Lodge.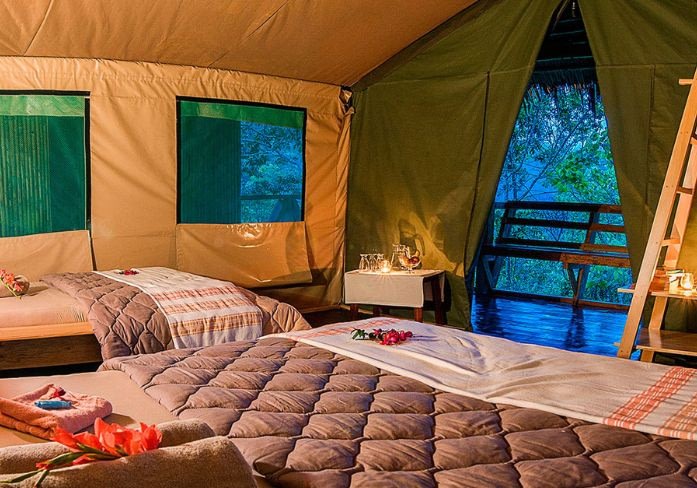 Are you inspired to plan an unforgettable Costa Rica holiday? We'll help you create a rewarding and responsible holiday, where you'll get to experience the character and charm of these fabulous hotels for yourself.  Get in touch to start planning your Costa Rica trip today!