The wonderful thing about Belize is that few people know much about it and even fewer have many expections, so prepare for a feast for your senses and tastebuds! As well as being packed with natural wonders, Belize boasts an array of vivacious cultures and mouthwatering cuisines crammed into an area not much larger than Wales. On your travels through this easily accessible English-speaking country you will also hear Kriol, Spanish, Garifuna and Maya spoken by local communities that are warm and welcoming, passionately individual but all proudly Belizean.
From learning about chocolate and traditional ways of life with a Mayan family to trying your hand at Garifuna drumming, each community will immerse you in a world of food, music, dancing and history that is uniquely their own... and that's before you even adventure into the forested highlands full of horse riding trails, mysterious cave systems, little-visited Mayan ruins, brilliant tropical birds and even watchful jaguars. At the end of it all, the idyllic Caribbean coastline beckons with laidback towns, uninhabited islands and incredible snorkelling on the second largest barrier reef in the world.
14 Days: From £1995 per person
Wildlife & Birding – Lamanai Outpost Lodge – Mayan Ruins – Garifuna & Maya Communities – Chocolate Making – Barrier Reef - Snorkelling
10 Days: From £1200 per person
Hopkins - Garifuna and Mayan Communities - Birding – Chocolate Making - Barrier Reef - Snorkelling
11 Days: From £1500 per person
San Ignacio – Actun Tunichil Muknal - Horseriding - Yaxha & Tikal - Barrier Reef - Snorkelling
These responsible short trips and one day tours are designed to make your holiday even more memorable! You can include them in your itinerary to help you further explore the cultural, natural and social diversity of Belize.
Fancy Speaking to Our Local Partners?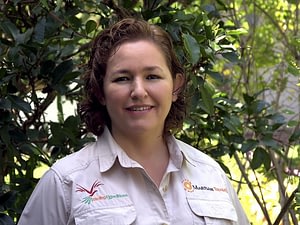 If you would like to find out more about your holiday directly from the people who will be looking after you, please feel free to contact our colleague Lily in Central America. We work with Lily on a daily basis and she knows absolutely everything there is to know about Belize! If you would like to chat, we would happy to put you in touch.