Nicaragua's recent political history is as tumultuous as its geography. It's a wild place where you will find active volcanoes spitting gouts of fire, rainforests teeming with animals and two epic coastlines. You will also find many proud Nicas who, having survived years of revolution and upheaval, have a collective feeling that they helped create the relative stability of modern Nicaragua.
You may well be drawn to the calm lapping waters of Ometepe, the colonial towns of Grenada and Leon both steeped in history, or adventure activities like abseiling down a canyon wall or volcano boarding. If it's beaches you're after, you can choose from world-class surfing breaks on the Pacific coast or the crystal-clear waters of the Caribbean Corn Island. To truly understand what makes this country so special though, we suggest getting a taste of daily life. This could be as simple as riding on the local buses – Nicaragua's beating heart - amongst the music, drama and bustle, or as immersive as helping out a family on their coffee farm, but it's sure to be an experience you won't forget.
Choose from our Nicaragua holidays below and combine them with our range of experiences with a focus on responsible travel for a truly unforgettable adventure.
14 Days: From £1995 per person
Leon - Volcano Boarding - Nature Hikes - Active Volcano - Granada - Birding - Ometepe - Wild Swimming - Beach Time
14 Days: From £2040 per person
Wildlife Walks - Ometepe - Wild Swimming - Volcano Hikes - Granada - Kayaking - Whitewater Rafting - Rappelling - Camping - Volcano Boarding
14 Days: From £1895 per person
Community Visits - Cultural Experiences - Leon - Granada - Cooking Class - Nature Walks - Ometepe - Wild Swimming - Active Volcano
These responsible Nicaragua experiences are short trips and one day tours, designed to make your holiday even more memorable! You can include them in your itinerary to help you further explore the cultural, natural and social diversity of Nicaragua
Fancy Speaking to Our Local Partners?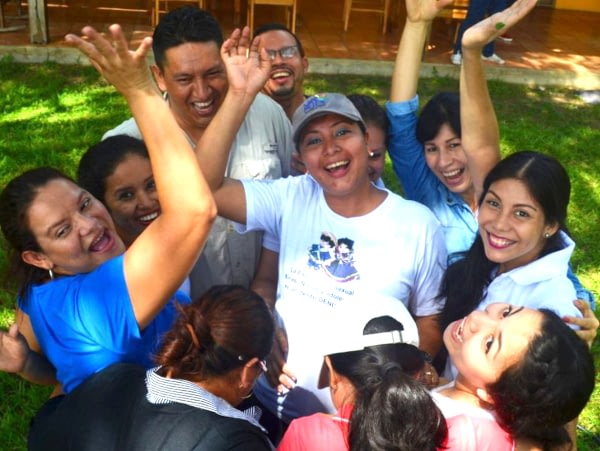 If you would like to find out more about your holiday directly from the people who will be looking after you, please feel free to contact our colleague Miriam, in Managua. We work with Miriam on a daily basis, she loves creating great holidays and she's super friendly and efficient. If you would like to chat, we would happy to put you in touch.