Many travellers will quickly skip though Guatemala as part of a longer journey, but we say give this amazing country time and do it justice. The heart of the Mayan world is one of the few places on earth where an ancient culture still flourishes and history and modern life are so vibrantly and memorably connected.
Like us, you're sure to fall in love with towering temples rising out of steamy jungles, the colours, sounds and architecture of untouched colonial towns that stretch through the highlands and hidden cloud forest lodges surrounded by nothing but inquisitive wildlife. But give Guatemala the time it deserves and we can also help you immerse yourself in indigenous markets, meet Mayan families whose ancestry is engrained in every aspect of the country and try weaving the famous colourful fabrics on the slopes surrounding stunning Lake Atitlan.
11 Days: From £1500 per person
Antigua - Lake Atitlan - Local Culture - Indigenous Market – Birding - Wild Swimming - Caves and Tubing - Yaxha & Tikal
8 Days: From £995 per person
Antigua – Indigneous Market - Lake Atitilan – Local Culture - Yaxha & Tikal – Hanging Bridges - Ziplining
14 Days: From £2400 per person
Antigua – Indigenous Market – Lake Atitlan – Local Culture - Volcano Hiking – Ziplining - Tikal – Barrier Reef
These responsible Guatemala experiences are short trips and one day tours, designed to make your holiday even more memorable! You can include them in your itinerary to help you further explore the cultural, natural and social diversity of Guatemala
Fancy Speaking to Our Local Partners?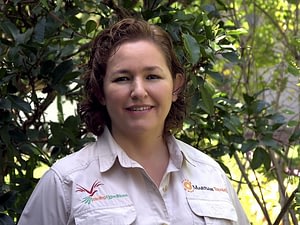 If you would like to find out more about your holiday directly from the people who will be looking after you, please feel free to contact our colleague Lily in Central America. We work with Lily on a daily basis and she knows absolutely everything there is about Guatemala! If you would like to chat, we would happy to put you in touch.