With nearly 40 million foreign visitors per year, Thailand is very much on the beaten path, especially for package tourists. At the same time 94% of Thais actively practise Buddhism and beyond the tourist hotspots it retains a cultural integrity, rich heritage and peaceful atmosphere that draws people back time after time.
While you won't want to miss out on the stunning beaches, crystal-clear seas and great value hotels for which Thailand is justifiably famous, with the help of our insider knowledge you can discover another side to the 'Land of Smiles'. One of sleepy fishing villages, lush forests and rice fields, intricate temples and unexpected adventures, all tied together with Thais' traditionally fun-loving and warm hospitality.
14 Days: From £1349 per person
Bangkok - Chiang Mai - Street Food - Elephant Nature Park - Ziplining and Rafting - Jungle Treehouse - Floating Rafthouse - Beach
7 Days: From £749 per person
Snorkelling - Swimming - Cycling - Waterfalls - Relaxing on the Beach
14 Days: From £1399 per person
Bangkok – Floating Market – River Kwai – Temples – Chiang Mai - Cooking Class – Elephants – Hilltribe People - Beach
These responsible short trips and one day tours are designed to make your holiday even more memorable! You can include them in your itinerary to help you further explore the cultural, natural and social diversity of Thailand
Fancy Speaking to Our Local Partners?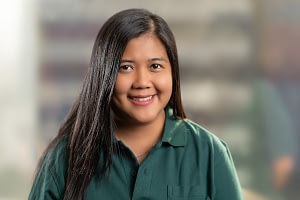 If you would like to find out more about your holiday directly from the people who will be looking after you, please feel free to contact our colleague Boom in Thailand. With nearly two decades of experience in the tourism industry and a background as a French- and English-speaking guide, she is both helpful and friendly (in the typical Thai way!) and full of information about her wonderful country. If you would like to chat, we would happy to put you in touch.