Top 10 Destinations To Visit in 2024
Ready to stamp your passport with memories that'll last a lifetime? As the new year approaches, we've scoured the globe for the most exciting destinations to add to your 2024 travel list. 
From the culinary delights of bustling cities to the serene beauty of hidden lakes, these are the places that promise to capture your heart and reignite your love for travel. 
Ready? Let's dive in…
1. Lima, Peru: A Culinary Jewel 
Step into Lima, Peru, where the culinary landscape is as vibrant as its pulsing streets. As the only city boasting two of the top 10 in the World's 50 Best Restaurants, its flavours are taking the world by storm.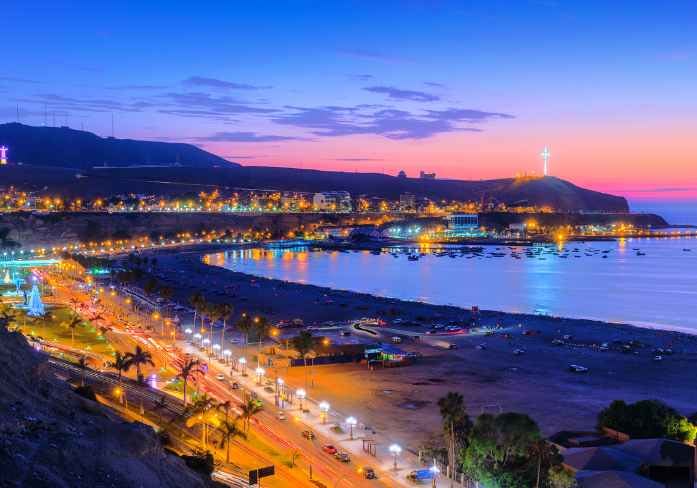 Delight in the art of Nikkei (Japanese-Peruvian fusion) at Maido or visit Central and be guided through a journey of indigenous ingredients. Venture out to rooftop bars in Barranco and Miraflores for a casual yet chic dining under the stars. 
Soon enough (from December this year, to be precise), Lima will be just a direct flight away from Heathrow, making it easier than ever to indulge in its culinary wonders.
We recommend > Insider's Peru: 14 Day Holiday
2. Lake Atitlan, Guatemala: A Timeless Treasure 
Imagine a lake of such stunning beauty that it feels like a corner of paradise. Lake Atitlan in Guatemala is just that, cradled by the Guatemalan Highlands and watched over by sentinel volcanoes.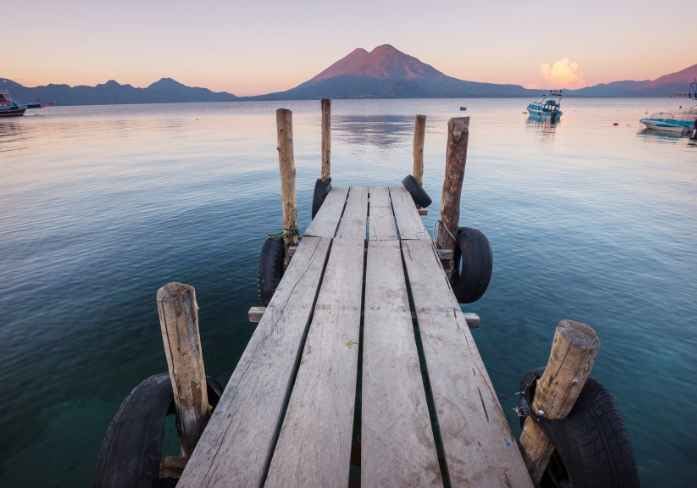 The area thrives with timeless traditions, where boat travel echoes a centuries-old rhythm. Wander through villages like Santiago Atitlan and the charming Panajachel, each with a unique spirit. Take in the breathtaking views from a lakeside hotel or dive into activities like kayaking and trekking for a dash of adventure. Lake Atitlan isn't just a stop; it's a must for any traveller to Guatemala.
We recommend > Insider's Guatemala: 8 Day Holiday
3. Ometepe, Nicaragua: An Island of Diversity
Ometepe Island is a symphony of nature and adventure, a place where every type of traveller finds their rhythm. Revel in the biodiversity that flourishes amidst rainforests and beaches, or soak in the crystal-clear freshwater pools. Here, the legacy of the Nahuatl people endures, and the island's twin volcanoes, Concepción and Maderas — one fiery, one dormant — offer treks that are as challenging as they are rewarding.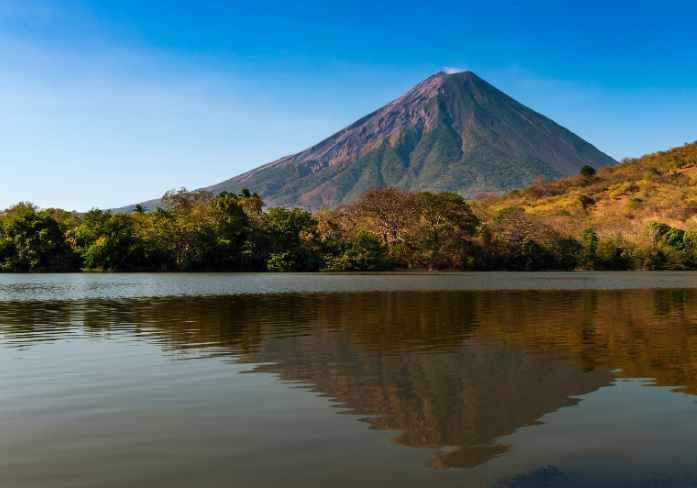 With knowledgeable guides and a menu of activities from archaeological explorations to lounging on sandy shores, Ometepe is a slice of heaven in Nicaragua.
We recommend > Contrasts of Nicaragua: 14 Day Holiday
4. Bartolome Island, Galapagos: A Volcanic Wonder 
Step onto the untamed shores of Bartolome Island in the Galapagos, where wildlife roams free and nature reigns supreme. This uninhabited sanctuary is home to the iconic Pinnacle Rock, a beacon for photographers and nature lovers alike.
 Dive into a world where penguins dart through the waves and sea lions bask on rocky outcrops. The island's dramatic volcanic landscapes promise otherworldly hikes and some of the most memorable snorkelling experiences, unveiling a kaleidoscope of underwater life.
We recommend > Galapagos by Land: 8 Day Holiday
5. Quito, Ecuador: A Tapestry of Old and New 
Quito invites you to a high-altitude embrace, where the majesty of the Andes meets the warmth of Ecuadorian culture. Stroll through the Old Town, a UNESCO marvel, and marvel at its colonial monuments and vibrant market life. 
This city melds the old with the new, where you can experience everything from time-honoured hat-making traditions to a burgeoning food scene that'll tantalise your taste buds. Quito isn't just a city; it's a gateway to understanding the soul of South America.
We recommend > Ecuador Adventure: 9 Day Holiday
6. Tayrona National Park, Colombia: Nature Heaven 
Dreams of pristine beaches and lush rainforests become reality in Colombia's Tayrona National Park. With some of the world's most exquisite beaches, you can bask in serene beauty, and yes, you can swim here!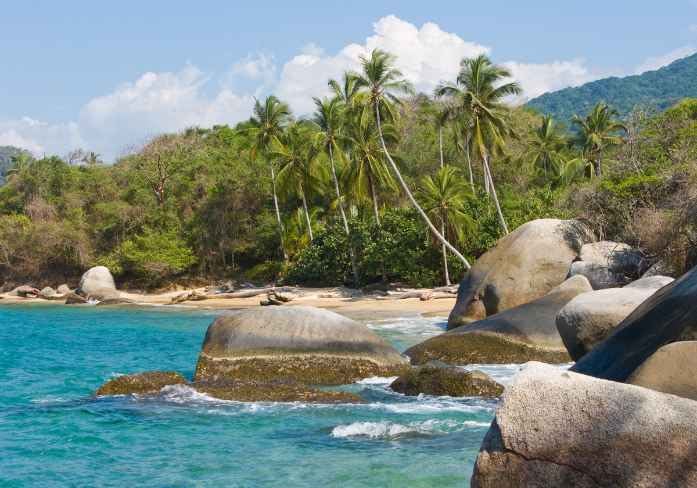 Set against the majestic Sierra Nevada, Tayrona enchants with its palm-shaded trails and captivating sunsets. Dive into this tropical haven and immerse yourself in a world where nature's richness offers an escape like no other.
We recommend > Jungles, Wildlife & Old Colombia: 13 Day Holiday
7. Los Campesinos Reserve, Costa Rica: A Community's Heart 
In Costa Rica, the Quebrada Arroyo community opens its arms, inviting you to the Los Campesinos Reserve. Here, ecotourism isn't just a word; it's a way of life, fostering forest regeneration and community development.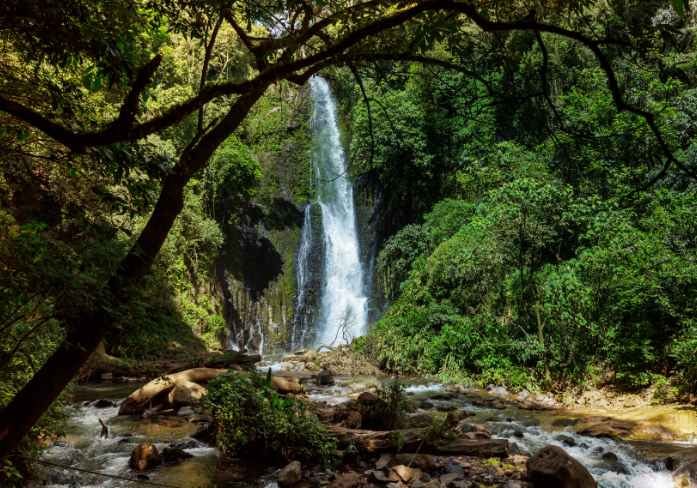 Trek through vibrant trails or nestle into cosy forest accommodations. This reserve is more than a destination; it's a chance to connect deeply with the land and its stewards, the friendly and dedicated ticos.
We recommend > People and Nature: 13 Day Holiday
8. Placencia, Belize: The Laid-Back Beach Life 
Placencia boasts 16 miles of golden sands, earning it the nickname "Barefoot Perfect." This is Belize's laid-back paradise, where the Caribbean Sea whispers relaxation and adventure with world-class snorkelling and diving.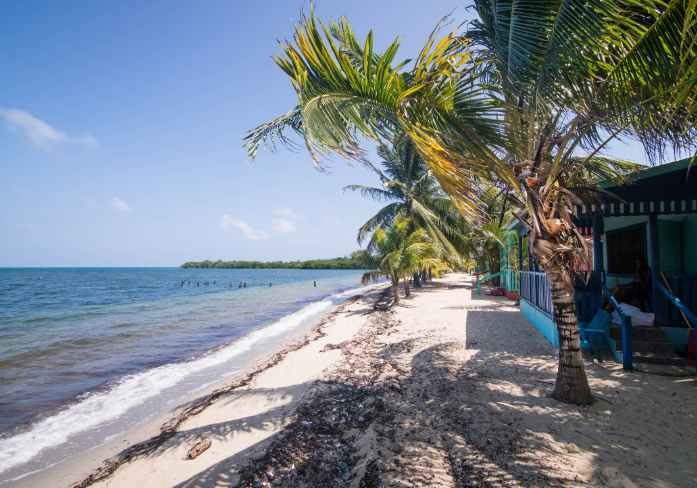 Stroll through a charming village, dive into the vibrant underwater world at the Belize Barrier Reef, or let the serene beaches of Laughing Bird Caye lull you into blissful peace. In Placencia, "stress" is an unfamiliar concept.
We recommend > Belize Explorer: 14 Day Holiday
9. Ban Khoang Valley, Vietnam: A Cultural Mosaic 
This is one of our favourite spots in Vietnam. Travel from Sapa to the undulating landscapes of Ban Khoang Valley. As you journey, the Tonkinese Alps unfold in a spectacle of natural grandeur.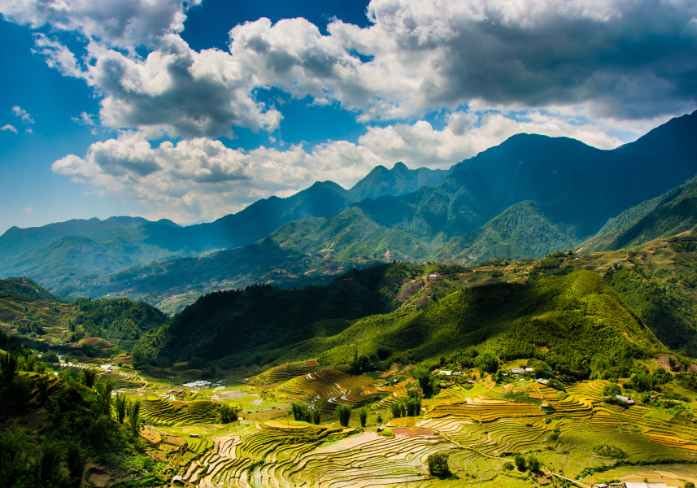 In Lu Khau village, meet the Blue Hmong and Red Zao people, where every step and smile introduces you to a life rich in culture and simplicity. Here, each interaction is a story, every landscape a canvas of awe-inspiring beauty.
We recommend > Vietnam Explorer: 13 Day Holiday
10. Banteay Chhmar, Cambodia: Echoes of Antiquity 
Venture off the beaten path to Banteay Chhmar, a temple complex woven into Cambodia's rural tapestry. Here, community tourism intertwines with ancient history, offering a chance to live among villagers and learn the rhythm of rural life.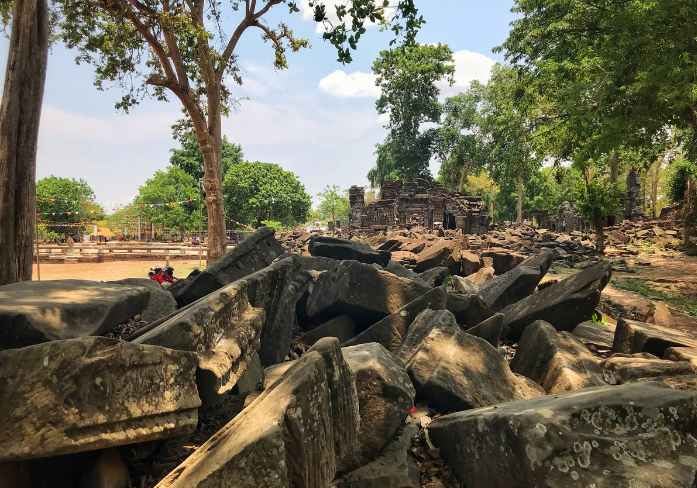 Enjoy meals prepared in traditional Khmer style and explore the temple ruins by the warm glow of torchlight. Banteay Chhmar is not just a destination; it's a step back in time, a moment caught in the amber of Cambodia's rich heritage.
We recommend > Cambodia Uncovered: 16 Day Holiday
As you look ahead to 2024, we hope these destinations inspire you to explore, discover, and create stories that celebrate the spirit of adventure. If you'd like to find out more or would like to chat about planning your next adventure, get in touch!