Belize is the only English speaking country in Central America and a true melting pot of intriguing cultures. In your travels through this incredible country you will hear Kriol, Spanish, Garifuna and Maya spoken and meeting local communities will give you a fascinating insight into how so many different peoples ended up inhabiting such a small country. On the mainland, Belize offers jungles filled with incredible numbers of birds and strewn with ancient Mayan ruins, cave systems with crystal clear rivers taking you deep under ground and amazing wildlife almost every where you look. The food is also spectacular, from the fried fish of the Garifuna to the Chocolate of the Mayans, it's a real treat for any visitor.
Belize also offers a spectacular coastline along the Caribbean, including multiple offshore sandy cayes and atolls. Crystal clear water and vibrant coral along one of the best kept and longest reefs in the world makes for some spectacular interactions with the turtles, sharks and rays that call this marine paradise home.
14 Days: From £1995 per person 
Wildlife - Caving - Garifuna and Mayan Communities - Chocolate - Beach - Snorkelling 
10 Days: From £1200 per person
Hopkins - Garifuna and Mayan Communities - Lodge at Big Falls - Birds - Placencia - Snorkelling 
10 Days: From £1200 per person
San Ignacio - Caving - Tikal - Yaxha - Caye Caulker - Hol Chan Marine Reserve Snorkelling
These unique short trips and one day tours could make your holiday even better! They can be added into any itinerary and are designed to help you further explore the cultural, natural and social diversity of Belize
Fancy Speaking to a Local?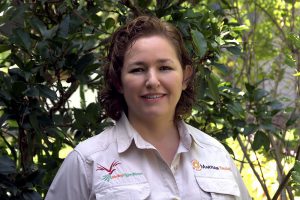 If you fancy speaking to someone working in belize, whether to find out more about your holiday or about life in Belize then please feel free to contact our colleague Lily in Central America.
We work with Lily on a daily basis and she knows absolutely everything there is about Belize! If you would like to chat then please let us know and we can put you in touch.