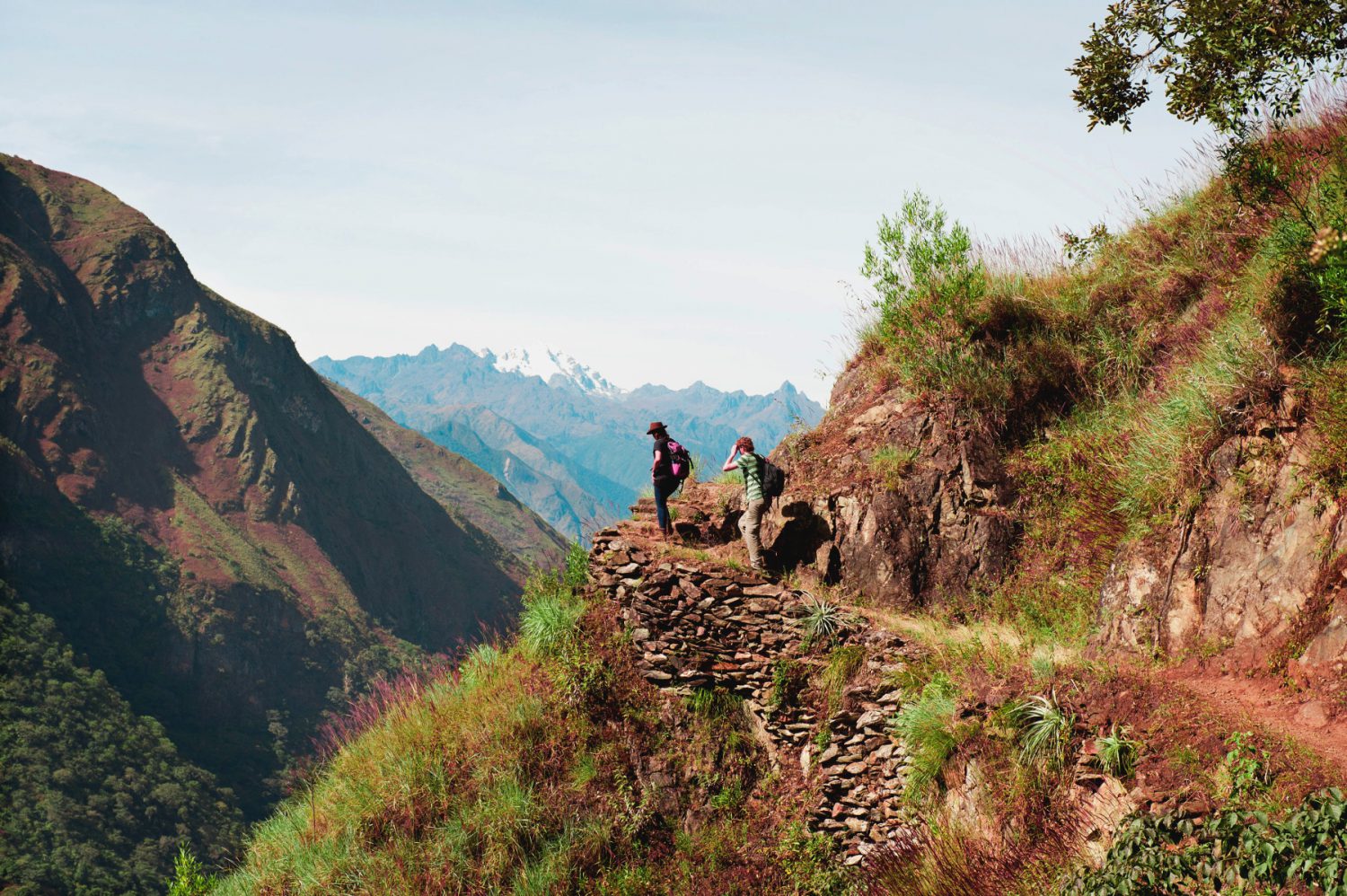 Coffee and Incas
This short program will immerse you into the lives of families who still live in the Inca heartland. You will have a rare opportunity to meet these families that still work this incredible land, and stay with a local coffee farmer, Alejandro. You will learn about the coffee making process, the different harvests, flavours and qualities and the hard work of the coffee farmers that have been farming these slopes for many generations.
Comfort is not a problem as the families you will be staying with have traditional lodges with comfortable beds and hot water and their cooking is delicious. This experience also allows you the opportunity to walk on a spectacular Inka Road past impressive valley drops, with great vistas and beautiful flora along the way.
Day 1: In the morning, travel to Santa Maria to begin a 2-3 hour walk to Huacayupana. On the way, enjoy impressive vistas, colourful flora, interesting crops (including coca plantations) and the Inca infrastructure at its best. Lunch on the terrace of Alejandro and his family, with a view over the high jungle vegetation. In the afternoon, learn about coffee production from maestro Alejandro Perez.
Day 2: After breakfast (yes, with a cup of fresh coffee), an easy hike of 3-4 hours (partly by taxi if you want) will take you to Santa Teresa to visit the hot springs of Colcamayo and the Huadquiña coffee cooperative. In the afternoon a drive of about 30 minutes will take you to the Hidroelectrica railway station, from where you take the train to Aguas Calientes, also known as Machu Picchu Pueblo. Overnight in Aguas Calientes.
Day 3: In the morning you will be treated to a guided tour of one of the true wonders of the world, Machu Picchu. Afterwards you will check out of your hotel and return to Cusco by train.