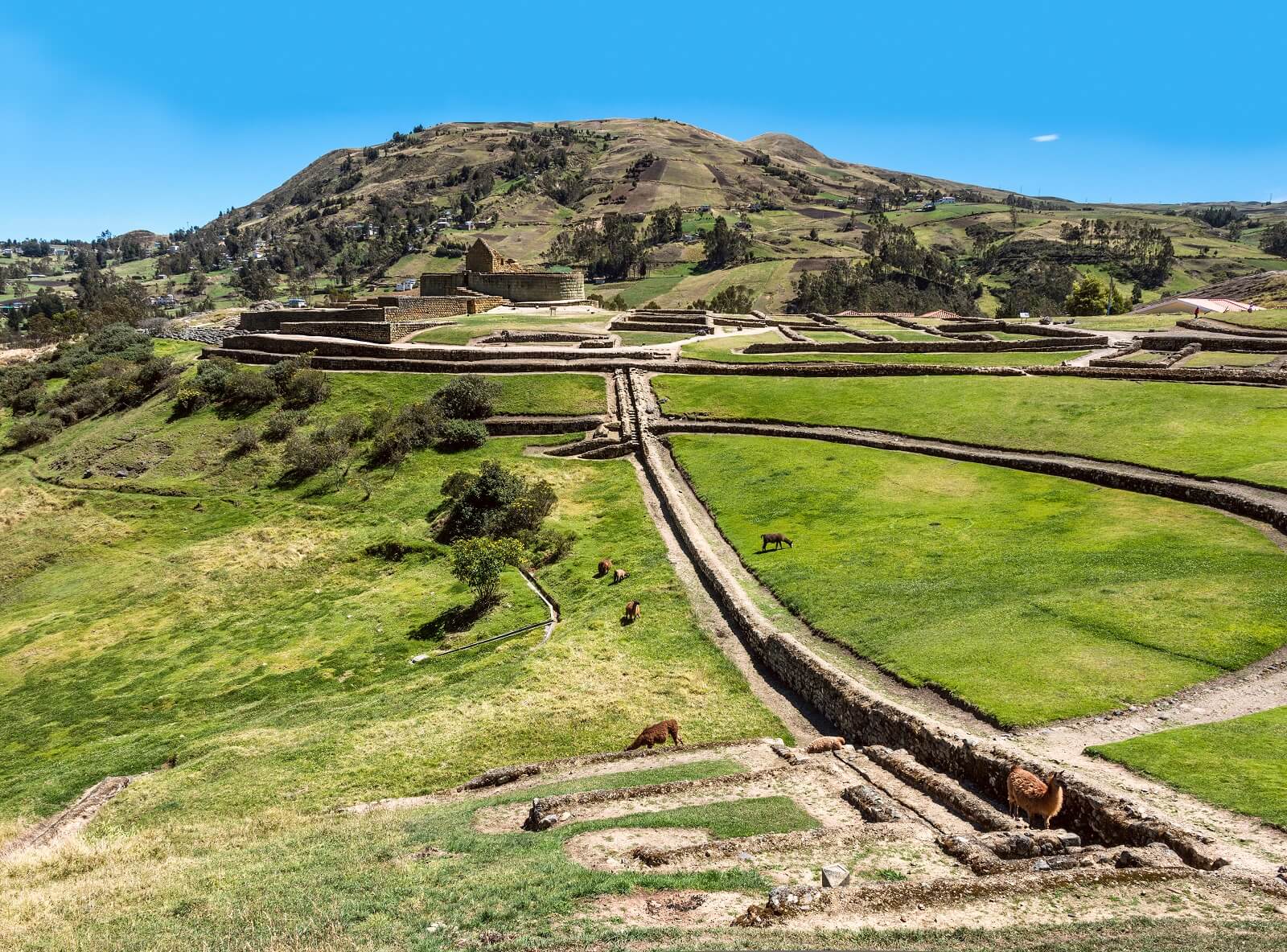 Top 5
1: Adventure
One of the most inviting aspects of Ecuador is in being able to offer so much wilderness and adventure within easy striking distance of major population centres. Ecuador is a superb destination for those seeking different ways to explore. It has always been well known as a climbing destination, boasting ten volcanoes over 5000m, including the beautifully symmetrical Cotopaxi, and the point furthest from the centre of the Earth, the summit of Chimborazo, however Ecuador also has some world famous rafting and kayaking rivers, allowing you to raft from the high Andes down into the Amazon Jungle with a broad range of exciting runs packed into a small area. On top of hiking and rafting Ecuador allows you to horse ride along with the local cowboys, mountain bike down volcanoes and surf some of the least visited waves in Latin America.
2: Volcanoes
Perhaps the most dramatic of all of Ecuador's attractions is the stunning natural formation known as the 'Avenue of the Volcanoes'. This line of mountains and volcanoes is the backbone of Ecuador and runs south from the capital Quito. The Avenue of the Volcanoes includes the sensational Cotopaxi volcano and Chimborazo - actually the highest peak in the world as it sits on the Equator and its peak is further from the centre of the earth than Everest!
Ecuador and the Galapagos Islands are home to more than 70 volcanoes, of which around 60 are on the mainland and most of these you can see driving through the Avenue. This area of Ecuador is also home to many diverse indigenous communities with their own vibrant traditions. Dozens of markets can be found along the way and trading in anything from local artwork to vegetables and livestock. Whether you are flying between Quito and Cuenca or seeing the Avenue by road, the views will stay with you forever.
Cotopaxi National Park is also a great place to spend a few nights. If you are interested in strolling around its vast base, climbing to its peak or exploring by horse or mountain bike, it is foremost place to experience volcanic life in Ecuador.
3: The Galapagos
What superlatives can you find for the Galapagos Islands that have not been used before? The birthplace of the theory of evolution, this small group of islands on the equator will really open your eyes to all sorts of weird and wonderful creatures. You can expect close encounters with many species including marine and land iguanas, albatross, blue-footed boobies, flamingos, giant tortoises, hammer head sharks, manta rays and sea lions. If you wish to see a particular species at a particular time of year (e.g. during mating season), then do ask us for advice on when to go and which island to visit.
There has also been a huge amount of work over the last decade to improve the social and environmental practices of the tourism industry in the Galapagos Islands. For several years the Galapagos National Park authorities have limited the numbers of visitors to each island to just 100 per day, in groups no larger than 20. Many of the boats now carry the Smart Voyager certification and many of the local communities have been integrated into the tourism industry.
Most people who visit the Galapagos Islands do so as part of a cruise. Due to the strict regulations the largest cruise boat on the Galapagos Islands holds around 100 passengers but we suggest a much more intimate cruise on one of the smaller boats we offer. It is also now possible to stay on land whilst still getting a similar wildlife experience as you would on a cruise and offering you a different view of this unique place.
4: The Amazon
Ecuador's Amazon is both relatively accessible and home to some of the best lodges to be found in the rainforest. Within a few hours travel from Quito you can be surrounded encased under its vast canopy, ready to see some its huge array of wildlife including black caymans, pink river dolphins, giant river otters, harpy eagles, scarlet macaws, anacondas and a variety of lovely creepy crawlies. Ecuador has protected nearly 7.5 million acres of rainforest, including the UNESCO Biosphere reserve of Yasuní and the Limonchocha and Cuyabena reserves, supporting nearly 1000 species of birds.
The Amazon is also home to many different Amerindian communities. Some have managed to stay hidden from modern society, whilst others have decided to raise money and develop stunning tourist lodges, including Yachana Lodge and the Napo Wildlife Centre. These lodges are your opportunity to get a real insight into the natural wanders of the Amazon rainforest and the lives of the communities that live there. You can spend your days exploring the rainforest on foot or by dugout canoe, relaxing on your balcony with a glass of wine, or meeting some of the local piranha population swimming in the river!
5: Indigenous Markets
Ecuador is famous for its colourful indigenous markets. The most famous of them, Otavalo, is a riot of colour sound and smell as every weekend thousands of indigenous traders barter with a mix of local people ad international travelers. Ecuador, especially the Sierra region, is filled with other markets as well as in Otavalo so you can fit a visit to any one of these amazing cultural experiences into almost any part of your Ecuador holiday.