Thailand has grown into Southeast Asia's top holiday destination and for good reason, as it offers something for almost anyone. The modern bustle of Bangkok contrasts with the culture and history of Chiang Mai, where you will find some of the best food and markets in Thailand. In between, UNESCO-listed ruins at Ayutthaya and Sukhothai offer a tranquil glimpse into the Thailand of old.
Adventure-seekers are also well catered for with biking, rafting, ziplining, trekking and much more on offer, especially in the mountainous north that is inhabited by numerous hilltribe peoples. If it's wildlife you're looking for, Thailand has numerous national parks where you can spot a huge variety of animals and birds and explore world-class diving spots, while no trip would be complete without a visit to an elephant sanctuary.
Of course, sun and sea and stunning beaches are what Thailand is really famous for and its white sands lapped by turquoise waters and backed by dramatic limestone cliffs will not disappoint...so what are you waiting for? 
14 Days: From £1349 per person
Bangkok - Chiang Mai - Elephant Nature Park - Khao Sok National Park - Beach
7 Days: From £691 per person
Bangkok - Koh Maak - Koh Kood - Koh Chang
14 Days: From £1495 per person
Bangkok - Kanchanaburi - Ayutthaya - Sukhothai - Chiang Rai - Chiang Mai - Beach
4 Days: From £690 per person
Bangkok - Samut Songkram - Phetchaburi - Hua Hin
These unique short itineraries and day trips can be included in your holiday and are designed to help you explore the cultural, natural and social diversity of Thailand
Fancy Speaking to a Local?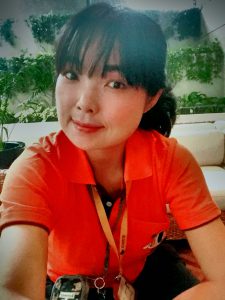 If you fancy speaking to someone living in Thailand, whether it's to find out more about your holiday or about life in Thailand then please feel free to contact our colleague Mas in Thailand. 
We work with Mas on a daily basis and she knows so much about her wonderful country. If you would like to chat then please let us know and we can put you in touch.