If you are looking for a country where you can experience everything that makes Latin America so special, then you need look no further than the sacred Mayan lands of Guatemala. The country's extraordinary cultural treasures, historical heritage and incredible biodiversity make it a perfect place for those searching for a destination virtually untouched by mass tourism.
With its stunning colonial architecture, ancient Mayan sites and modern Mayan culture, plus an abundance of wildlife in varied habitats from volcanoes to rain forests, Guatemala will bring out your inner explorer!
11 Days: From £1500 per person 
Antigua – Chichicastenango – Lake Atitlan – Coban – Semuc Champey – Yaxha – Tikal
8 Days: From £995 per person
Antigua Guatemala – Chichicastenango – Lake Atitlan – Yaxha – Tikal – Ixpanpajul
14 Days: From £2400 per person
Antigua Guatemala – Chichicastenango – Lake Atitlan – Tikal – San Pedro - Amberis Caye Belize
These unique short trips and one day tours could make your holiday even better! They can be added into any itinerary and are designed to help you further explore the cultural, natural and social diversity of Guatemala
Fancy Speaking to a Local?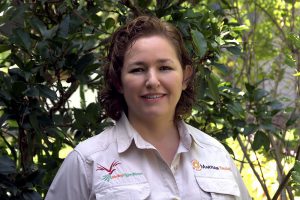 If you fancy speaking to someone living in Guatemala, whether to find out more about your holiday, about life in Guatemala or if you simply want to practice your Spanish, then please feel free to contact our colleague Lily in Antigua.
We work with Lily on a daily basis and she knows absolutely everything there is about Guatemala! If you would like to chat then please let us know and we can put you in touch.