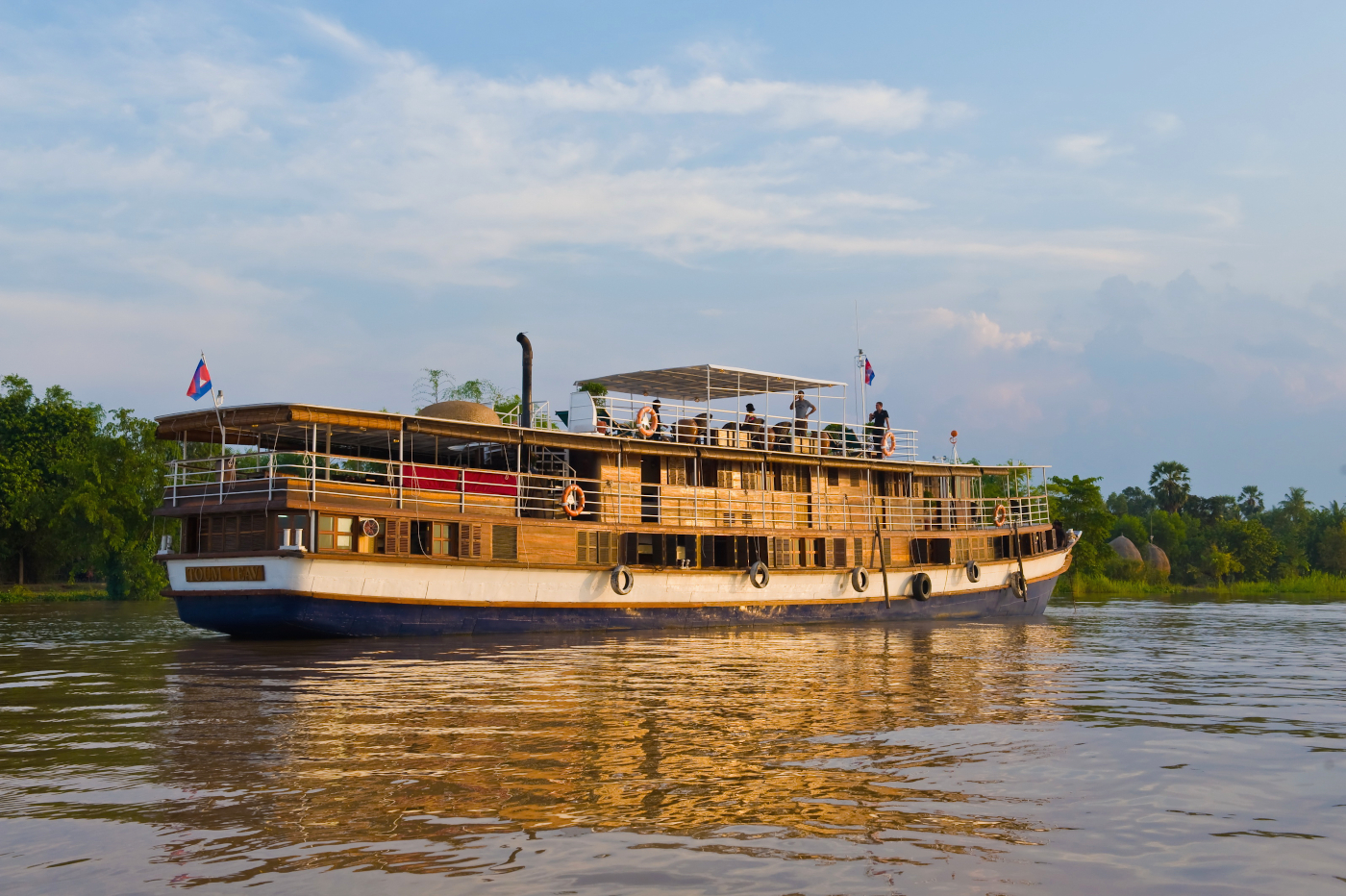 Mekong River Cruise
What better way to experience the lush countryside, slow pace and friendly welcome of Cambodia and Vietnam than floating down the mighty Mekong River? We'll take you on an 8 day cruise from Saigon to Siem Reap (or vice versa), home to the world-famous ruined temples of Angkor, recreating the great journeys of the past aboard a colonial style, 20-passenger river boat. Along the way you will visit riverside farming communities, a remote Buddhist pagoda and a floating village, immersing yourself in the watery way of life along this great river.
Best Time To Travel
Best time to visit: November – March
Cambodia is warm year-round. Dry season is cooler and busier from Nov – Feb and hot from Mar – May.
Expect intermittent rains during the wet season May – Sep, but it's good for avoiding the crowds at Angkor and the countryside is more lush and attractive.
These unique short trips and one day tours could make your holiday even better! They can be added into any itinerary and are designed to help you further explore the cultural, natural and social diversity of Cambodia

Rural Life & Dolphins

Hill Tribe Villages