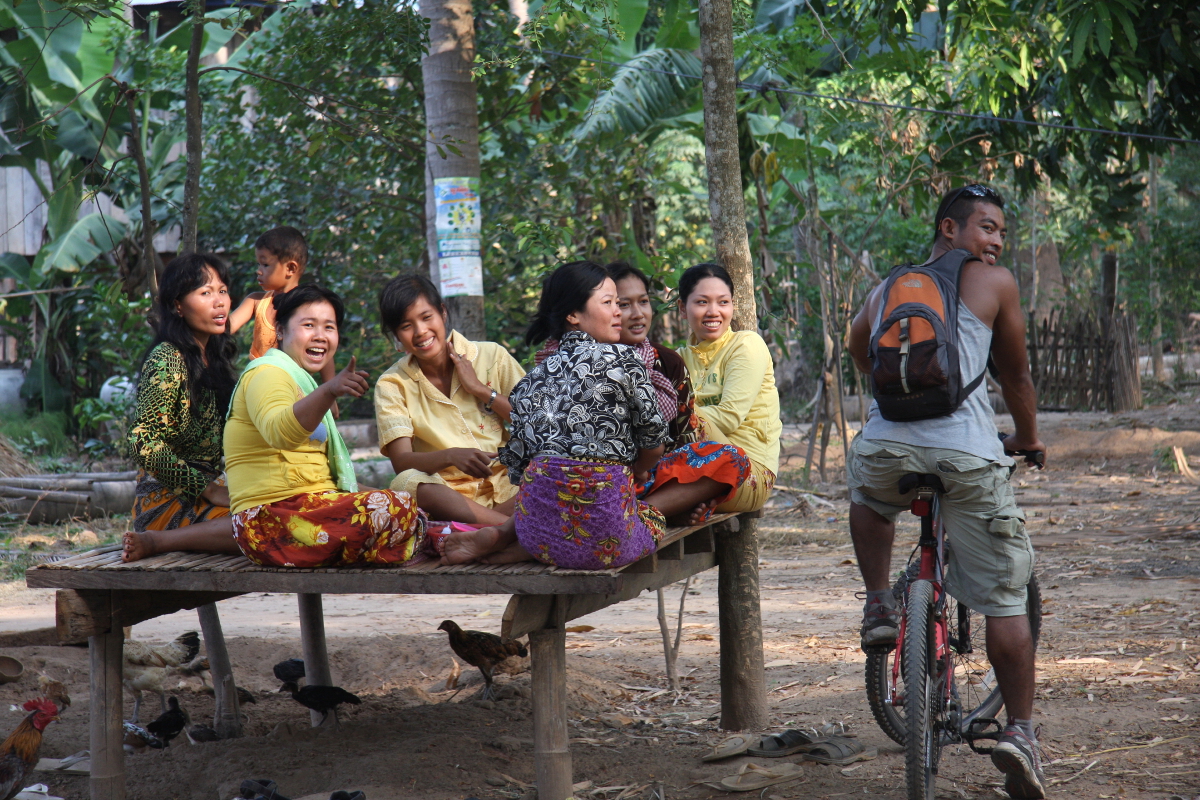 Bike Around Cambodia
Riding round Cambodia is undoubtedly the best way to connect with the country and its people and our cycling tours include an experienced guide, support van and all the equipment to help you do just that! Start with some easy cycling around the spectacular temples of Angkor Wat, before heading east to the Mekong River, which you follow down to the charming capital Phnom Penh. Visit the stunning Royal Palace and peaceful silk-weaving island of Koh Dach before pedalling south again through rice fields and traditional villages to the sleepy seaside town of Kep. The final leg takes you to Ream National Park and Koh Rong Sanloem, where you can relax on the tropical beaches perhaps have a massage or two to soothe your weary legs. A unique and unforgettable way to see the real Cambodia.
Best Time To Travel
Best time to visit: November – March
Cambodia is warm year-round. Dry season is cooler and busier from Nov – Feb and hot from Mar – May.
Expect intermittent rains during the wet season May – Sep, but it's good for avoiding the crowds at Angkor and the countryside is more lush and attractive.
These unique short trips and one day tours could make your holiday even better! They can be added into any itinerary and are designed to help you further explore the cultural, natural and social diversity of Cambodia

Rural Life & Dolphins

Hill Tribe Villages