Top UNESCO World Heritage Sites
Ever heard of UNESCO? It's like the world's official list-maker of amazing places. You'll have heard the big names like the Great Wall or the Pyramids, but there's a whole world of lesser-known but equally wow-worthy spots waiting to be explored. 
From towering mountain ranges to ancient ruins, from buzzing city centres to tranquil seaside towns, UNESCO highlights places that weave a story of our planet's diverse beauty, rich history, and vibrant cultures. Let's dive in…
What is a UNESCO world heritage site?
The United Nations Educational, Scientific and Cultural Organisation (UNESCO) was established with a noble cause – to champion international collaboration through educational, scientific, and cultural reforms.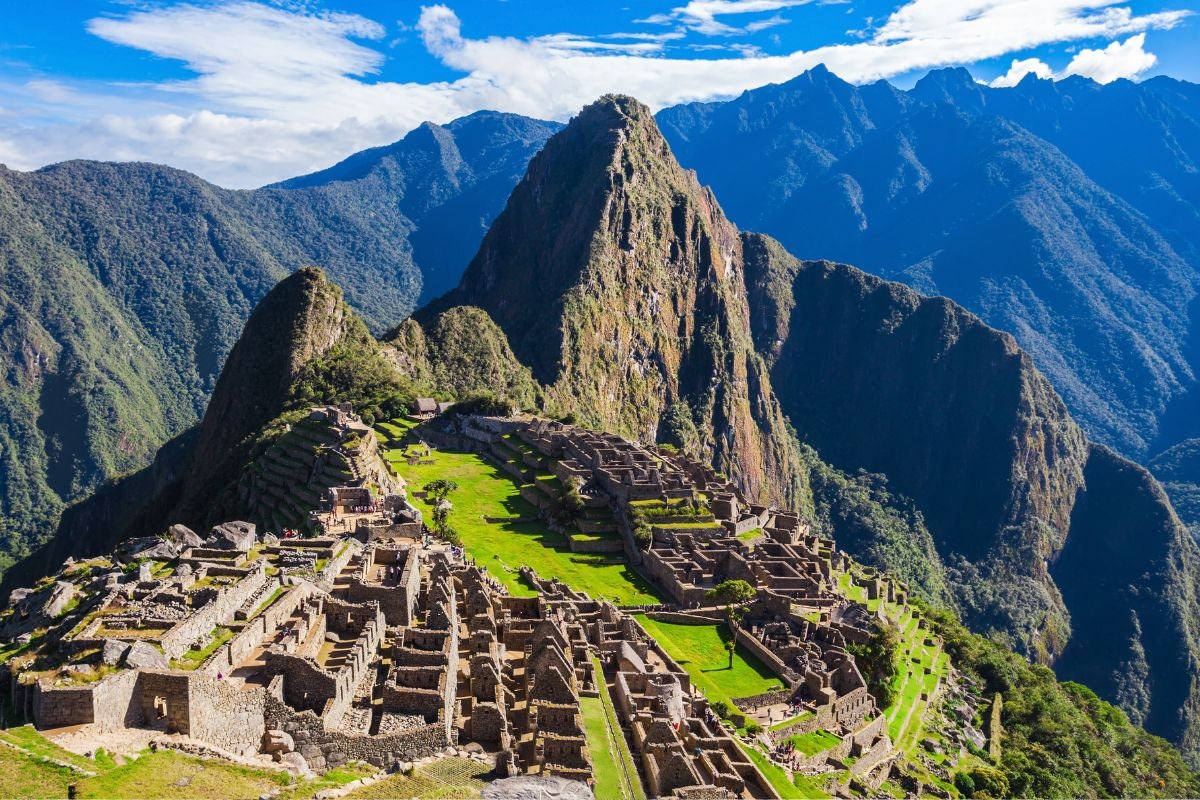 By designating certain sites as World Heritage Sites, UNESCO aims to preserve places that hold exceptional value, be it cultural, natural, or both, ensuring that future generations can learn from and enjoy them.
Let's take a gander at some the treasures of some of these awesome places and get your travel bucket list buzzing!
Our Top 9 UNESCO heritage sites:
Quito, Ecuador: 
Perched high in Ecuador's Andean foothills, Quito is a blend of urban modernity and historic elegance. Its well-preserved colonial centre, with its narrow cobblestone streets, ornate churches and majestic plazas, has earned it a spot as a UNESCO World Heritage site.
Beyond its historical pull, the city is surrounded by a ring of magnificent volcanoes that punctuate the skyline, offering travellers a dazzling mix of urban adventures and natural wonders.
Hoi An, Vietnam:

Introducing's Vietnam's (one of many!) enchanting UNESCO World Heritage Site, Hoi An. This ancient port city, with its vibrant tapestry of Chinese, Japanese, and French influences, weaves a rich story of global trade and cultural interchange between the 15th and 19th centuries. Wander through lantern-lit streets and explore historic architecture, witnessing a living museum where traditions, from silk weaving to folk performances, pulsate through daily life. As silk lanterns float down the tranquil Thu Bon River, reflecting centuries-old tales and present-day dreams, Hoi An tenderly cradles its illustrious past, inviting you to explore and become a part of its enduring narrative


Chan Chan Archaeological Zone, Peru: 
The most popular UNESCO heritage site in the world is arguably Machu Picchu – and, trust us, it's well worth the trip. But did you know that Peru is actually home to 12 UNESCO world heritage sites? Here's one you may not have heard of: Chan Chan.
Before the Incas, Chan Chan was a thriving city, when the Chimu kingdom was at its peak.  This ancient city, covering 20 km², offers a peek into the Chimu Kingdom's life and artistry. Its adobe structures, intricate carvings, plazas, and reservoirs are a testament to pre-Columbian architecture and urban planning.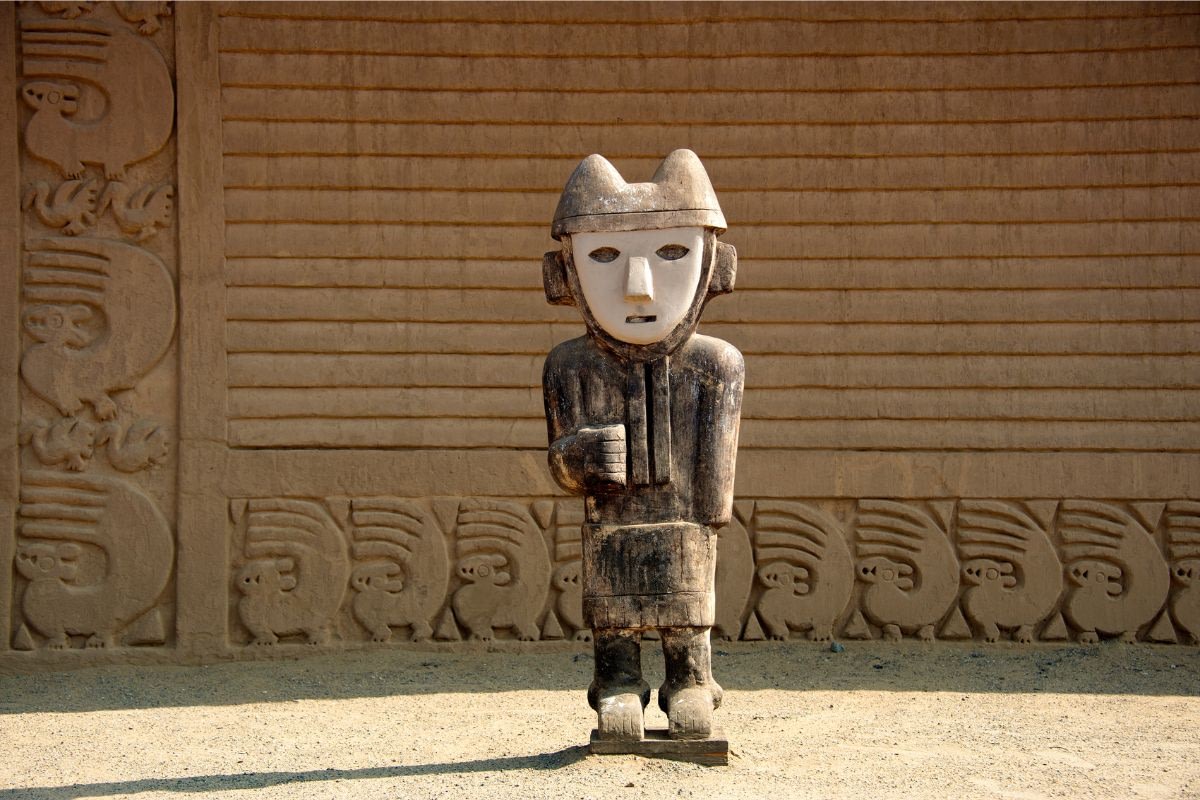 Historic Town of Sukhothai, Thailand: 
Often hailed as one of Thailand's most picturesque historic cities, Ayutthaya beckons visitors with its majestic ruins and offers a window into the grandeur of Thailand's yesteryears.
The city was established as the second capital of Siam in 1350, flourishing as a hub for international trade for several centuries. However, its glory came to an abrupt end in 1767 when it faced devastation by the Burmese. This led its inhabitants to flee, leaving behind the city in ruins. Today, the remnants of Ayutthaya stand as a testament to its pivotal role in Thai heritage.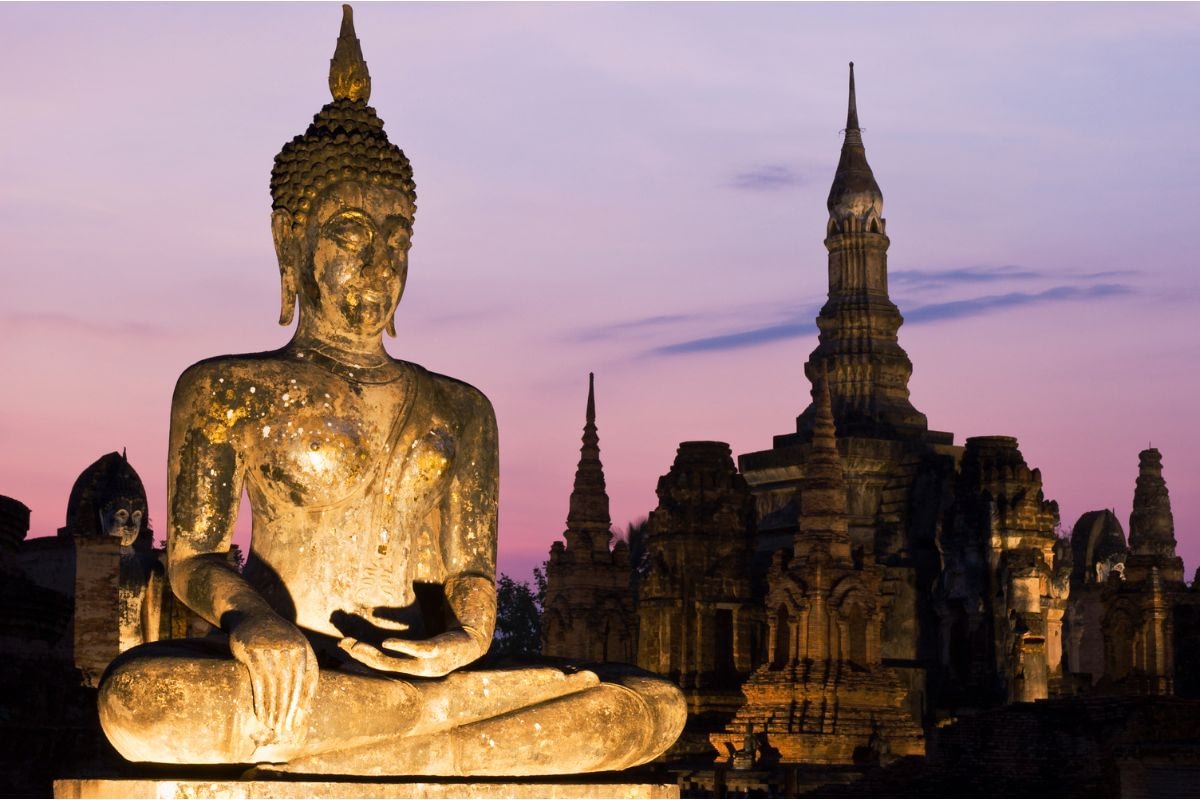 Located just under a two-hour train ride from Bangkok, Ayutthaya is perfect for a day's excursion. However, to truly immerse yourself in its rich history, consider extending your stay. There's ample to explore, from its myriad of temples to the long lines of stone Buddhas
Belize Barrier Reef Reserve System, Belize: 
A diving paradise, Belize's reef system with its marine reserves, cayes, and atolls offers an underwater spectacle of corals and marine life, including the enchanting West Indian manatee.
In the 19th century, Charles Darwin hailed this reef structure as the West Indies' most astonishing reef system. Beyond its abundant coral formations, the Belize Barrier Reef boasts three notable atolls: Turneffe Atoll, Lighthouse Reef, and Glover's Reef. UNESCO honored the Belize Barrier Reef because of the rich diversity of flora and fauna that live in the system.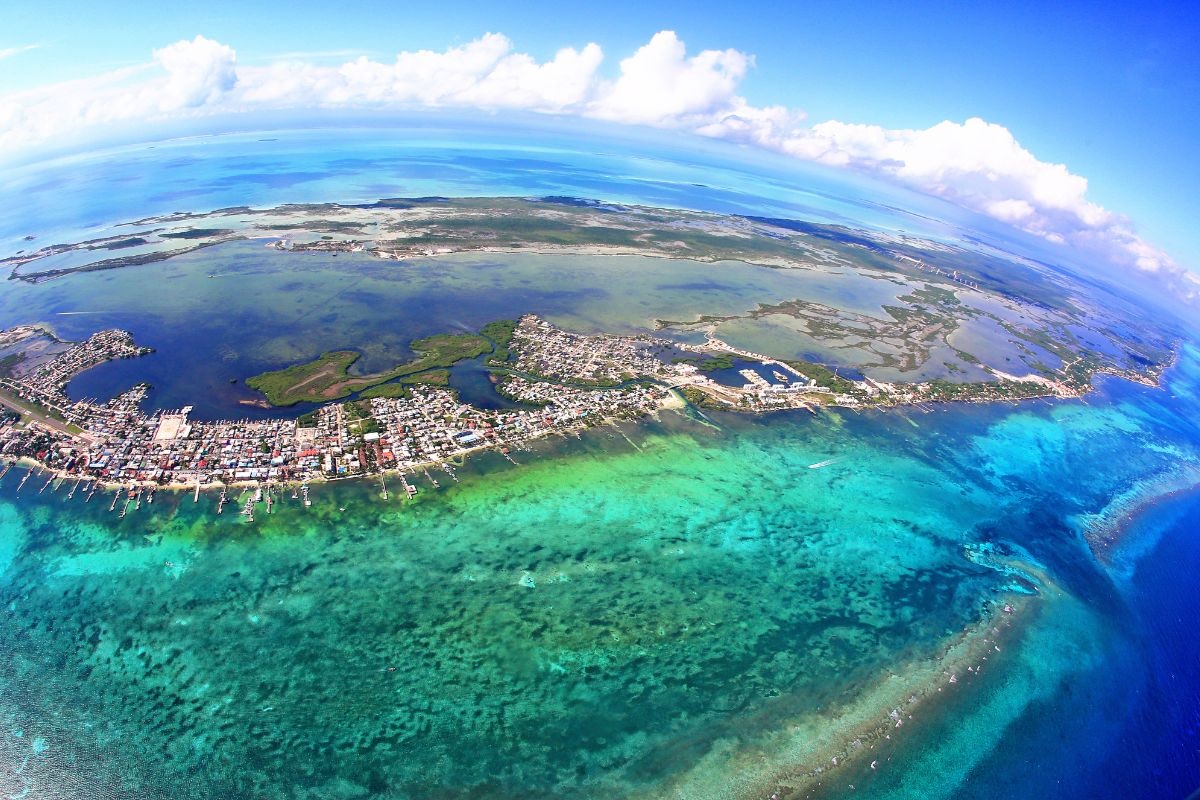 Galápagos Islands, Galapagos: 
And speaking of Darwin… Did you know that The Galápagos Islands was the first site to be inscribed on the World Heritage List in 1978?
The Galapagos stand as a symbol of an untouched ecosystem, teeming with a myriad of distinctive species – many of which are found nowhere else in the world! A marvel of evolution, each island in this archipelago showcases unique species adaptations, from Darwin's finches to swimming marine iguanas.
Port, Fortresses, and Monuments of Cartagena, Colombia: 
Colombia's Caribbean port city, Cartagena, is a place that's synonymous with vibrant colours, colonial architecture, and cobblestone streets. Cartagena, with its palaces, monasteries, and plazas, stands as a reminder of the Spanish empire's might and the significance of the Caribbean ports in the New World.
With its castles, sturdy stone walls, and historic churches, this charming coastal city melds cultural heritage seamlessly with the sea, creating the most romantic atmosphere.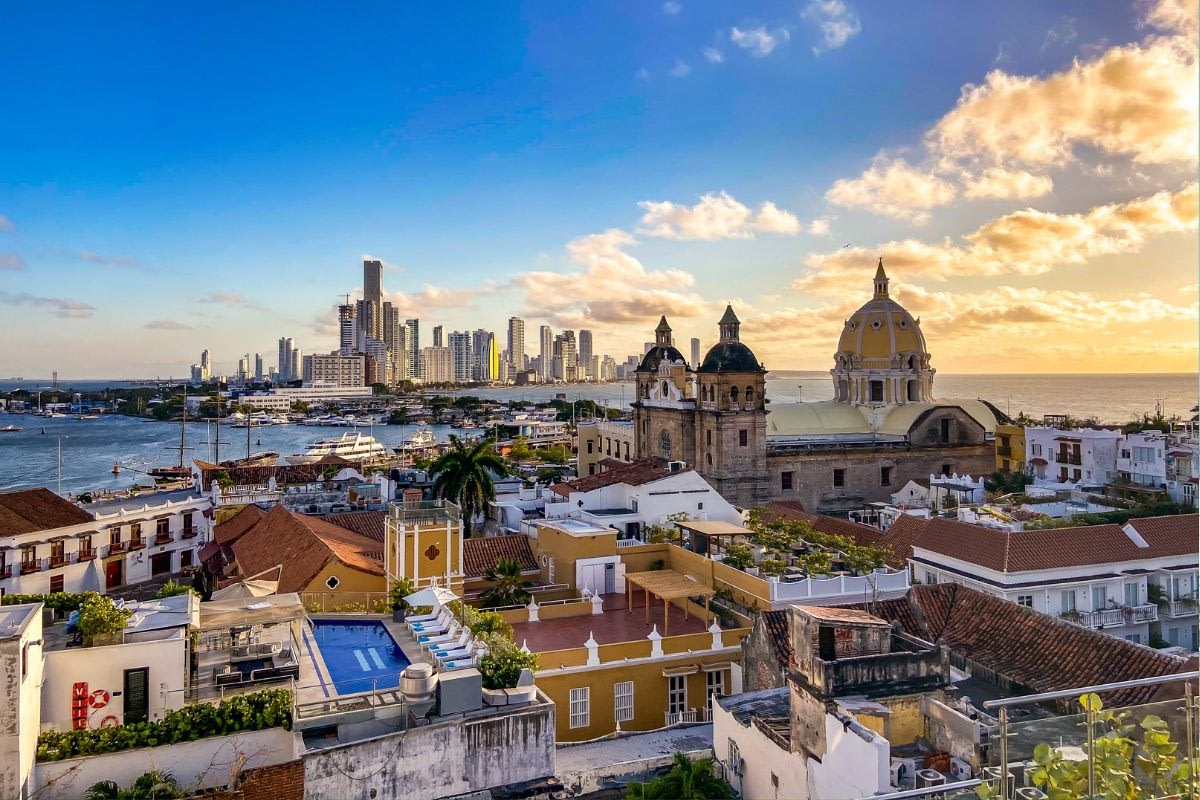 Antigua Guatemala, Guatemala: 
Nestled beneath the imposing silhouette of the Volcán de Agua, Antigua is a vibrant tapestry of church spires, heritage structures, and colonial-era houses. Established in the early 16th century by Spanish explorers, it was Guatemala's capital for over two centuries before the title was passed to present-day Guatemala City.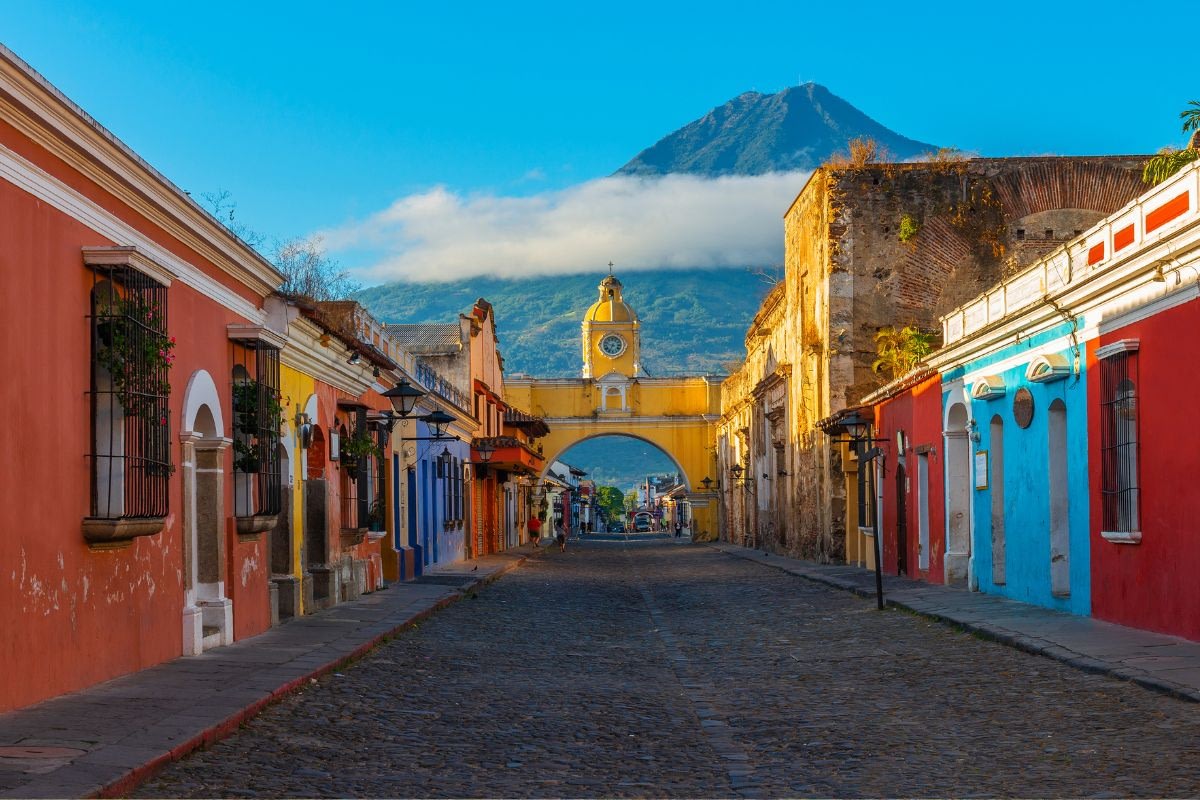 We loved strolling along the city's quaint cobblestone lanes, catching glimpses of those breathtaking views of Volcán de Agua, perfectly framed by the city's signature yellow Santa Catalina Arch. At the heart of the city, the vibrant Plaza Central pulses with energy, flanked by age-old government edifices, a time-honoured fountain, and a cosy park where one can soak in the city's daily rhythms.
Cocos Island, Costa Rica
Cocos Island, nestled 340 miles from the southern Pacific shores of Costa Rica, is known for its roaring waterfalls, verdant rainforests, and pristine beaches. Not only is it a proud UNESCO World Heritage Site, but it also earned a nomination as one of the New Seven Wonders of the World and received recognition as a crucial international wetland under the Ramsar Convention.
The legendary Jacques Cousteau dubbed it "the world's most enchanting island," and it's believed to have sparked the imagination behind Robert Louis Stevenson's "Treasure Island."
Why Explore Lesser-Visited UNESCO Sites?
Aside from the obvious joy of discovering hidden treasures, there's a bigger picture here. Exploring lesser-known sites promotes responsible travel. It redistributes tourist traffic, ensuring that not just a few famous spots bear the brunt of our wanderlust. Plus, it helps boost local economies and conserves global heritage. So, the next time you pack your bags, maybe take the road less travelled?
Are you inspired to visit some of the world's most awesome UNESCO heritage sites? We'll help you create a rewarding and responsible holiday, where you'll get to experience the character and charm of these fabulous places.  Get in touch to start planning your adventure today!