Bustling markets with colourful fresh produce, the smell of Thai curry wafting from the restaurants lining the streets and the sound of horns as mopeds and tuk-tuks zoom past on the busy roads. Bangkok is an assault on the senses: chaotic, intriguing and welcoming. One of the original tourist hot-spots in Asia, Bangkok is often overlooked during a Thailand holiday or squeezed into a stopover but there is plenty to hold your interest if you look a little closer. 
Places to Explore
A great way to see the city from a different perspective and beat the traffic is with a boat trip along Chao Phraya River. Dip off the main river into the side canals, or Khlongs, and watch as daily life happens on the banks, from washing clothes to catching fish, it's the lifeblood of the city. 
Here you can discover one of Bangkok's hidden gems for yourself. Baan Silapin, which translates as the artist's house, is the home of traditional Thai puppetry where you can see a show and explore the work of local artists for an insight into Thai culture. 
A feeling of electricity fills the air in the Sukhumvit area, with malls, markets, parks, lively bars and an abundance of amazing restaurants packed into the bustling streets.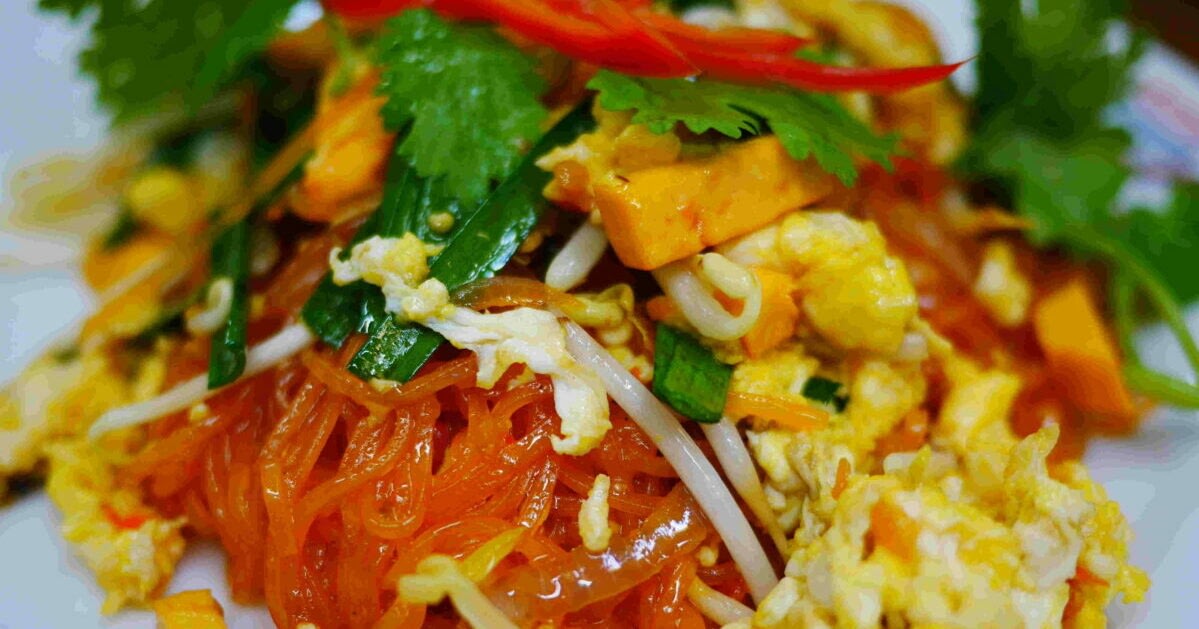 There's lots of choice when it comes to eating here, with cuisines from all over the world and something for every budget so you're never far from a good meal. Once you've had your fill of shopping and eating, head up to one of the many sky bars in this area to escape the throngs with an amazing view of the city sprawled out below. 
If you're looking to escape the city streets for a couple of hours, Lumpini Park is a great place for couples and families alike. With plenty of walking paths, a playground and rowing boats it's a relaxed park to take a break from sightseeing. 
Palaces & Temples
With its gold spires glistening in the city sunshine, the vast Grand Palace is Bangkok's most famous landmark. Built in 1782 by King Rama I, it provides the perfect spot to spend a few hours, sheltering from the sun and exploring the history of the Thai Royal family as the official residence of the Kings of Siam.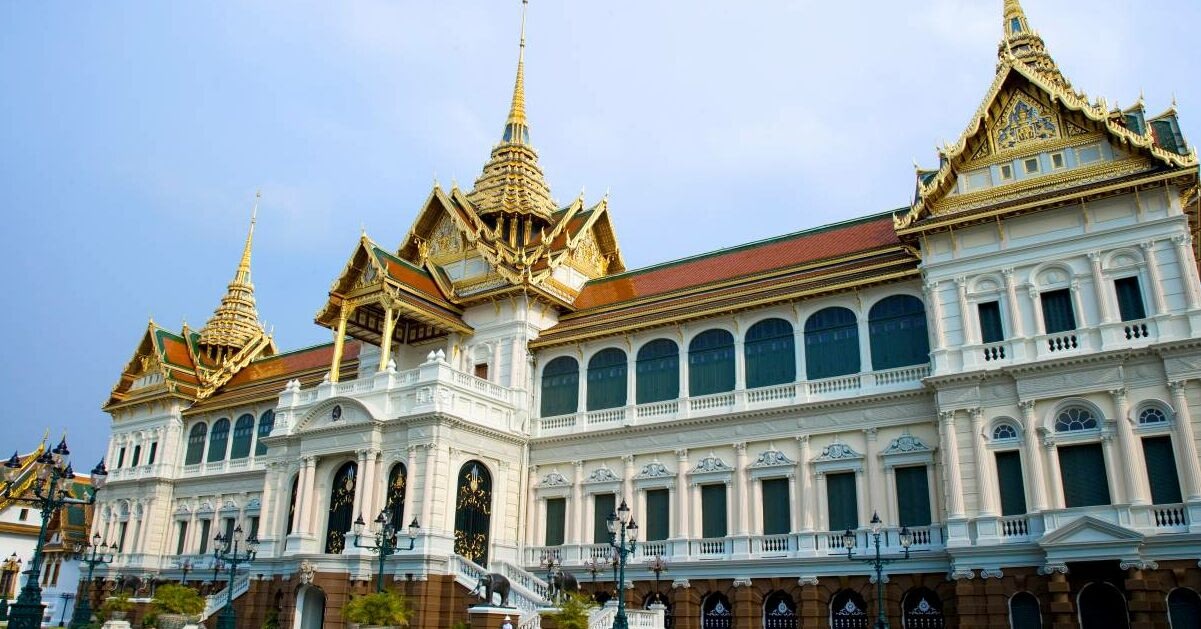 The Temple of the Golden Mount is a great spot to visit for a beautiful view of the city and offers something a bit different to the other temples. As you climb up you can ring the bells to bring good luck and are rewarded with a panoramic view of Bangkok at the top.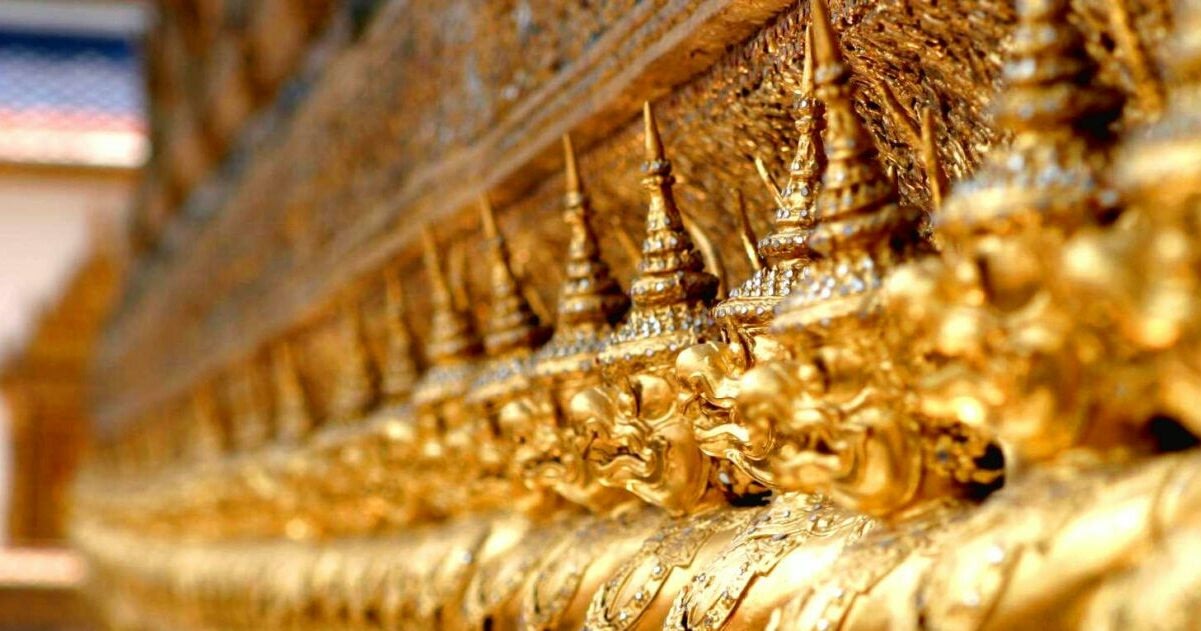 Markets
Thai shopping centres around the many markets dotted through the city, you can pick up fresh produce, clothes, antiques and some of the tastiest food around. There are some markets aimed specifically at tourists but we would recommend heading to the local ones frequented by Thais for a more authentic experience. Rot Fai Market at Srinakarin is a great spot to spend an evening, browsing its many stalls and people watching whilst having a couple of beers and snacks. This is a firm favourite with young locals looking for vintage clothes and a lively place to hang out. 
Bang Nam Pheung Floating Market is located south of Central Bangkok near an area known as the green lung due to its abundance of trees, farmland and forest. It's a great spot to explore and a welcome break from the hot dusty streets. At the market you can browse all kinds of produce, pick up a tasty lunch by the river and try some Thai fruits in the shade of the trees. It is easily accessible by river taxi so you can avoid the traffic too!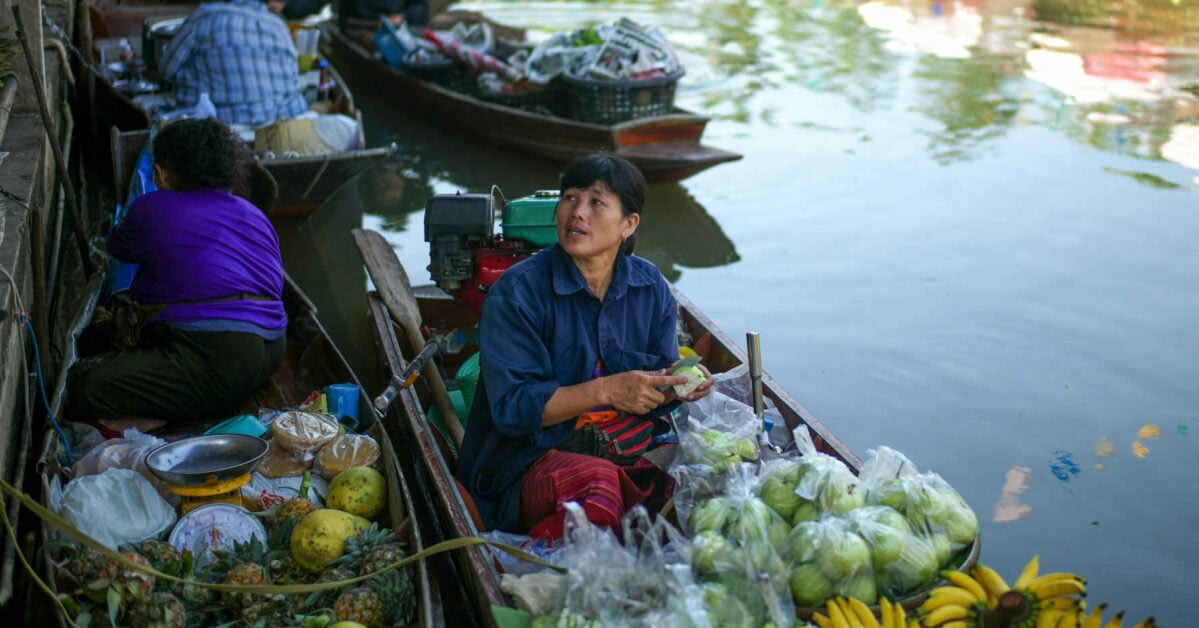 For something a bit different head to the flower market in Pak Klong Talad. One of the largest in the world, there are an abundance of different species and you can watch the vendors creating arrangements as you stroll through. As this is a commercial market it's open 24 hours a day and a great spot to spend a couple of hours. 
Food Glorious Food
Visiting Bangkok and not sampling some of their traditional dishes is a no-go. Thailand is brimming with great food, from street vendors whipping up a fresh Pad Thai to Michelin Star restaurants at the pinnacle of innovative dining. A great place to try some tasty dishes is the area of Bangrak and our Food Tour will give you an insight only locals normally experience.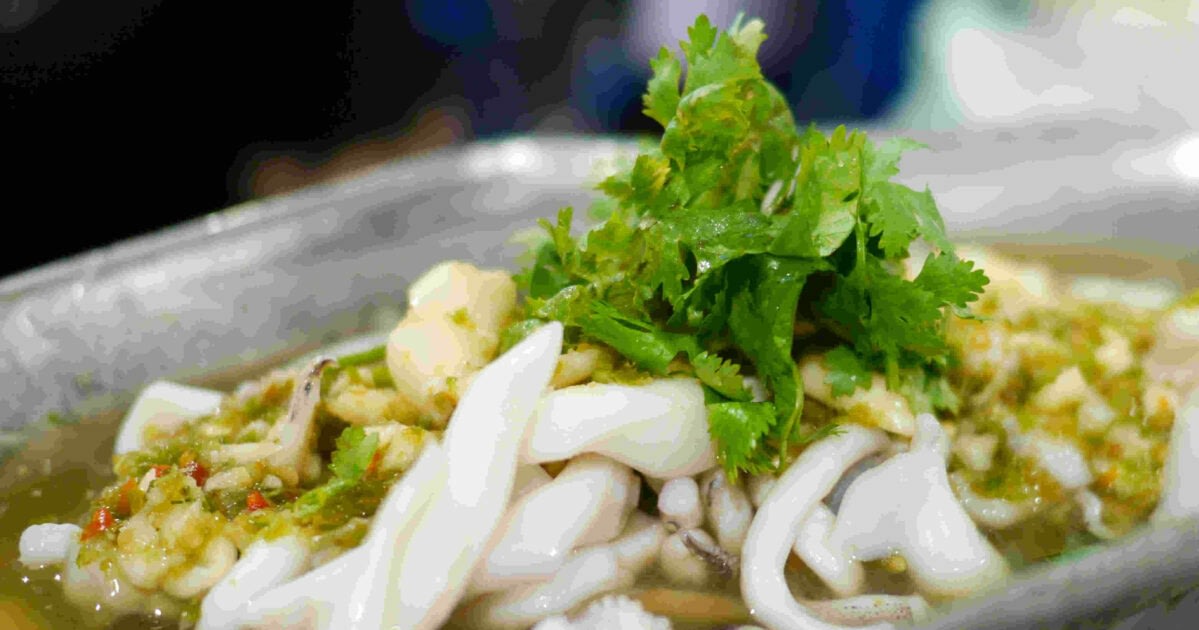 Step into Bangkok's Chinatown for some of the most varied street food in the city. Side streets weave around busy Yaowarat Road, where you can see golden temples, colourful markets before pulling up a stool and sampling some excellent Thai and Chinese dishes whipped up in front of you.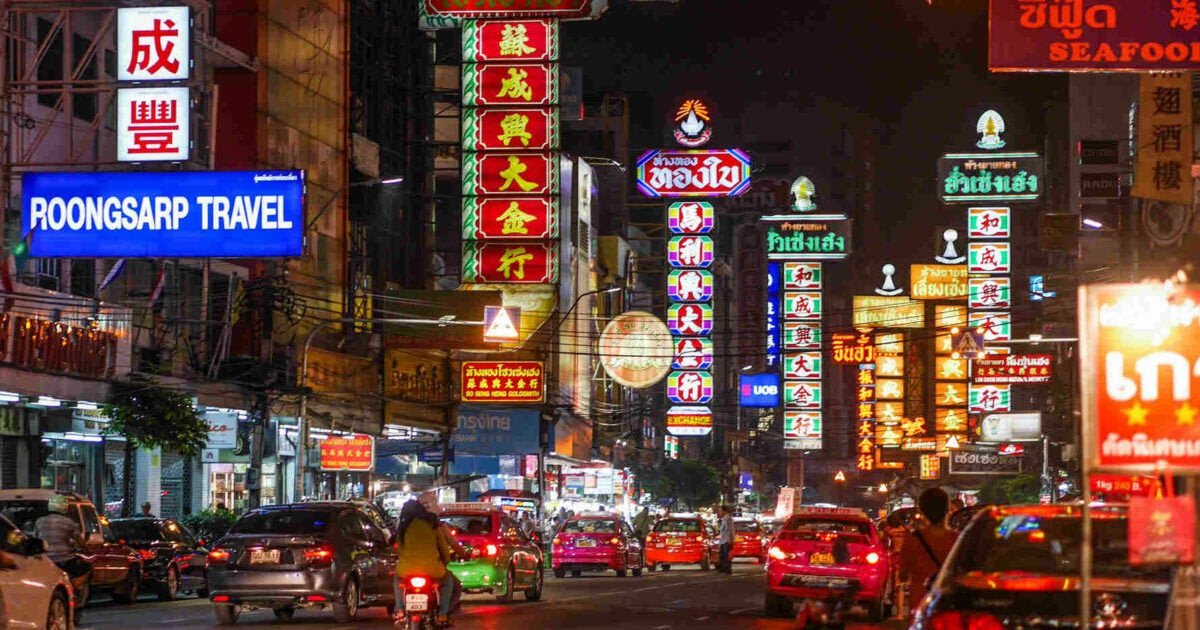 Finish off your Bangkok food journey with a Roti pancake and condensed milk, you can thank us later! 
To explore this iconic city during your trip to Thailand you can add our Best of Bangkok tour to your itinerary and discover its charm for yourself. For more inspiration, get in touch with our team.