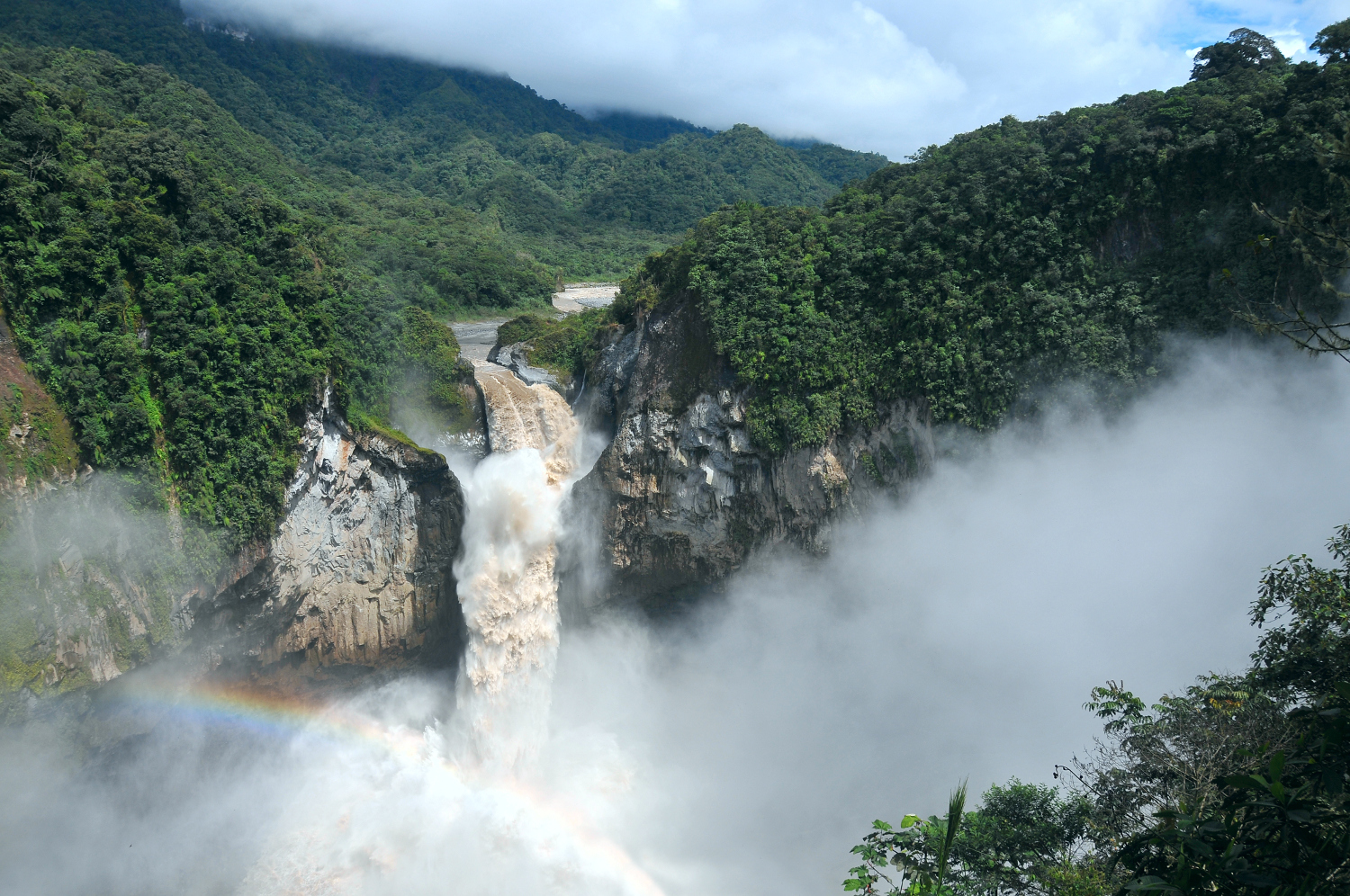 About Ecuador
Society and Politics
For most of the last century Ecuador had been caught in seemingly endless political instability. Ecuador's political parties have historically been small, loose organisations that depend populist, charismatic leaders to retain support rather than on policies or ideology. Rafael Correa is the current president leading Ecuador through some often controversial political changes. After being elected he immediately sought backing to rewrite the constitution, hoping the new constitution would weaken the Congress which has been called inept and corrupt.
One of the greatest political changes for Ecuador came during the 1996 election, when the indigenous population abandoned its traditional stance of shunning the political system and started to participate actively. The indigenous population has since established itself as a force in Ecuadorian politics and joined the Gutierrez administration before abandoning it for the opposition.
The Confederation of Indigenous Nationalities of Ecuador, or CONAIE, is Ecuador's largest indigenous organisation. Formed in 1986, CONAIE has pursued social change on behalf of the region's native population using a wide range tactics including direct action. CONAIE is most well known for its organisation of popular 'levantamientos' or uprisings that often include blockading of commercial arteries and the takeover of government buildings.
Politics of the Amazon
Ecuador's Amazon rainforest is known as one of the most biodiverse places on earth as well as being home to indigenous peoples that have lived there for millennia. Unfortunately for these communities, below the surface of this fragile jungle also lies huge reserves of crude oil and natural gas, threatening the environment and their way of life. Industrial-scale natural resource extraction has become a vital source of income for the Ecuadorian state, leading to a variety of projects throughout the region. Already many indigenous groups have suffered irreversible damage to their native territories, the erosion of their cultural heritage and a myriad of health complications.
By organising politically, Ecuador's indigenous movement has made an impact on the use of the Amazon, helping to stop dangerous public policies and international trade pacts. Although a change is starting to be seen, it has not been a quick process, requiring nationwide uprisings and the removal of several presidents. The ever-present pressure for oil money has seen the Correa administration responding to the increasing profile of indigenous rights by criminalising nonviolent protest and charging indigenous leaders with sabotage and terrorism.
'It is no accident that most of the remaining natural resources are on indigenous land. First the white world destroys their own environment, then they come asking for the last pieces of land they have put us on, the earth we have protected.' Luis Macas, former president of CONAIE