Ever wondered what lies beyond the beaten path of traditional travel? What if we told you that there's a whole world of community-based travel experiences waiting to be discovered? 
If you're conscious about responsible travel, community-based experiences not only provide us with an authentic glimpse into hidden cultures, they also allow us to forge genuine connections and make a meaningful impact along the way. We believe that this kind of travel can really transform your adventures into truly unforgettable and enriching experiences. 
Fancy embarking on a voyage that goes beyond the ordinary? Let's dive in to some of our favourite community-based travel experiences…
Peru's Colca Canyon is famous for its incredible scenery and it's also one of the best areas to witness the condors soaring. But there's much more here than most travellers get to see as they race through.
Slowing down to spend some meaningful time in the Colca community gives you an insight into the incredible area whilst staying with the wonderful Coporaque people.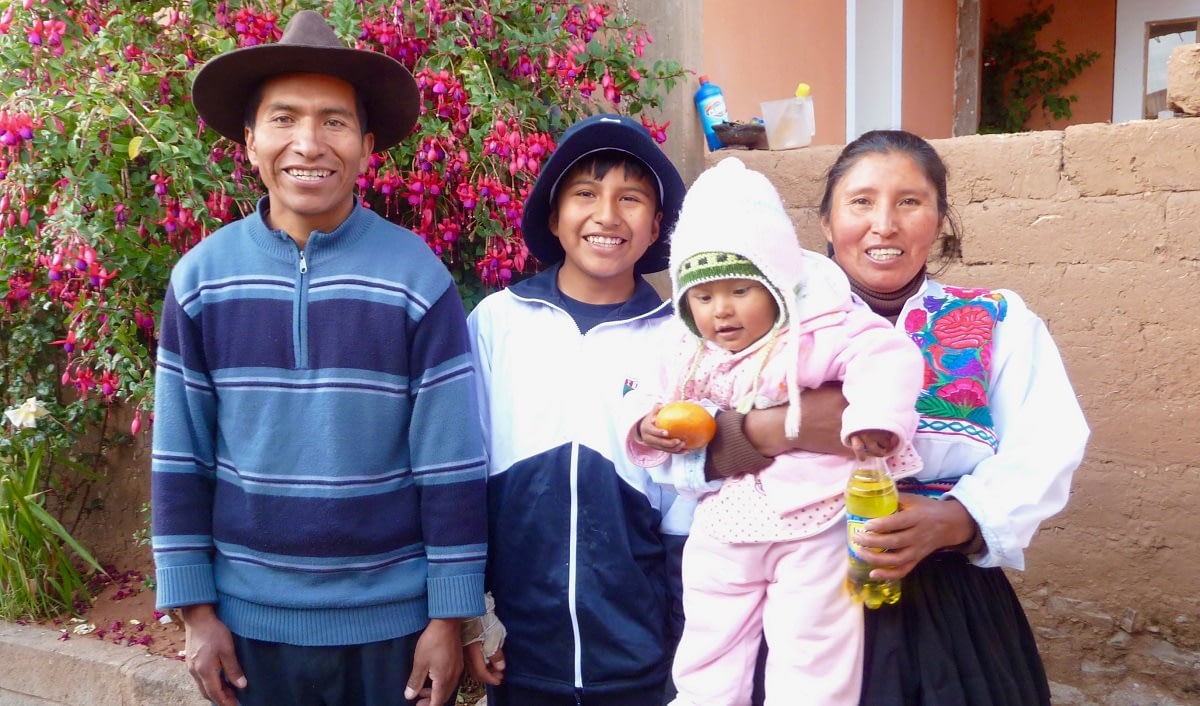 Coporaque is a small village nestled about five miles down an unpaved road outside of Chivay, the gateway city to the popular Colca Canyon. Surrounded by its own agricultural terraces (some used by the Incas) it lies right on the banks of the Colca River. The community here has recently opened its doors to travellers – so you can get a real untainted window into rural Peruvian life in a much more relaxed way than if you were on a traditional Colca Canyon tour.
Nestled on the tranquil shores of Lake Atitlán, lies the small town of San Juan La Laguna. Home to over 6,000 residents, the heartbeat of this place resonates with the Tz'utujil Maya, whose ancestry shapes their vibrant culture.
Here, the power of collaboration shines bright. The concept of cooperatives unites women who come together to master a specific trade, whether it be arts and crafts, weaving, or even midwifery and medicine. Through their collective efforts, these women not only keep costs low but also elevate the benefits reaped by the community. The proceeds generated are often channelled towards educating their children, empowering future generations with knowledge and opportunities, and preserving precious heritage.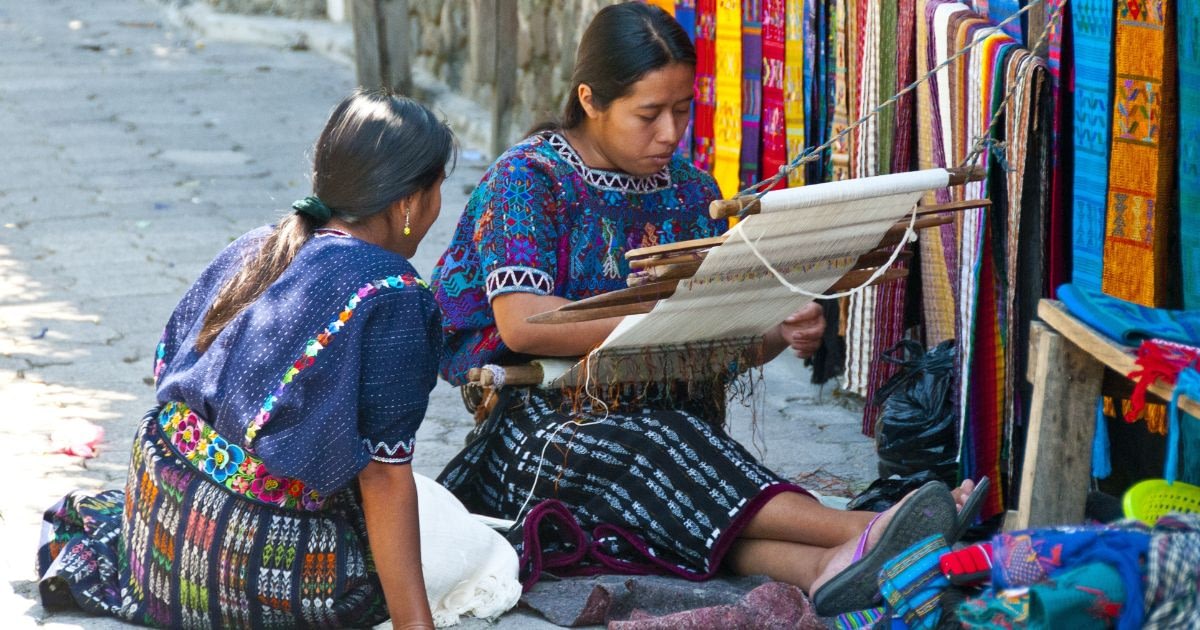 The town has established a unique tourism infrastructure that showcases these cherished customs to visitors who can embark on an immersive experience that transcends ordinary tourism. By participating in this journey, you become an integral part of a remarkable tapestry—a testament to the resilience and spirit of the Tz'utujil Maya people.
In Colombia's breathtaking Coffee Region, a remarkable partnership has blossomed between coffee farmers and tourism. If you like coffee, you'll love this tour which takes you to two local farms where coffee making and tourism seamlessly blend.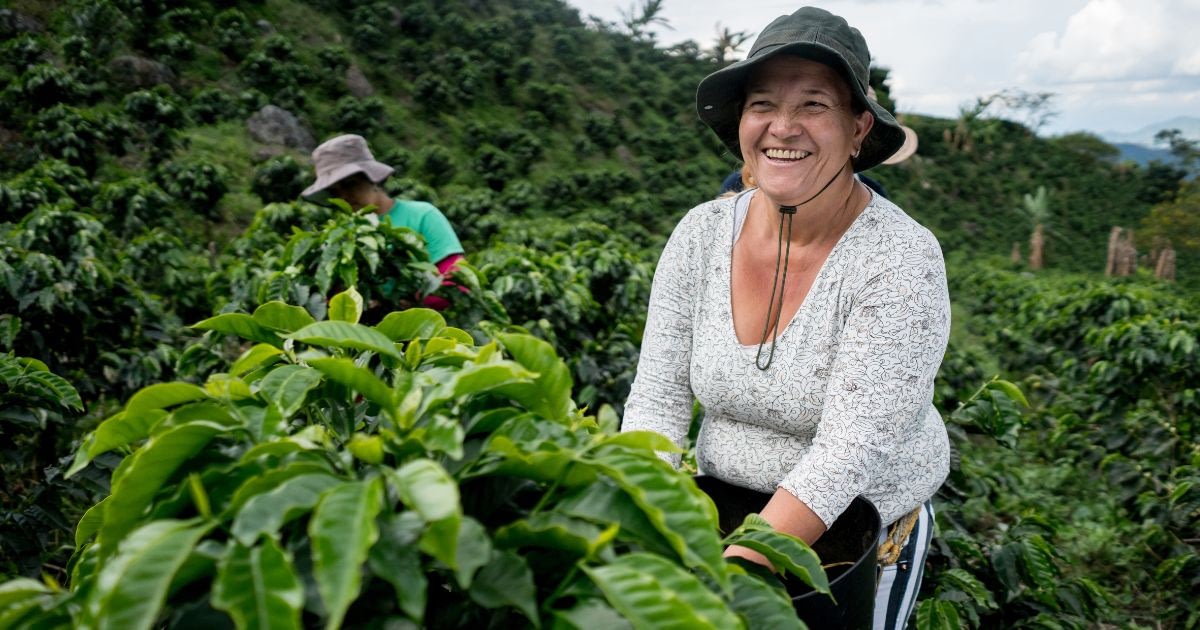 Visitors can get immersed in the captivating world of coffee production, learning about the meticulous process and witnessing sustainable practices employed by these family-owned farms. Savour the flavours during a delightful coffee tasting and indulge in a typical lunch that reflects the region's authentic cuisine. Mmm…delish!
By joining this tour, you support coffee farming families, providing them with a sustainable income while preserving their cultural heritage. We're really proud to be part of this transformative movement that fuels both the spirit of exploration and the preservation of coffee's rich legacy.
In the vibrant tapestry of Belizean culture, one particular group stands out—the Garifuna. With their captivating customs, mouthwatering cuisine, and expressive art, the Garifuna culture weaves a tale of resilience and rich heritage.
The Garifuna trace their roots back to 1675, when a fateful shipwreck brought hundreds of African slaves to the shores of St. Vincent in the Caribbean. Embracing the local Carib Indians, they forged a harmonious existence, intermingling and eventually embarking on a journey across the Caribbean to find a new home in Belize.
Palmento Grove, nestled in the northern part of Hopkins, is the heart of this Garifuna immersion project—a haven dedicated to preserving the Garifuna traditions of cooking, clothing, dance, and music. 
Here, you can immerse yourself in an extraordinary experience, beginning with the all-important task of selecting your own traditional clothing—an invitation to work and learn in the Garifuna way.  This trip is all about embracing the spirit of the Garifuna, celebrating their tenacity, and embarking on a journey that preserves their cultural legacy. 
Through this experience, you become a steward of their traditions, breathing life into the vibrant rhythms, flavours, and stories that define their community!
We choose community-based travel experiences not just because of the unforgettable adventures that they promise, but for the positive impact that they make – whether it's protecting the environment, connecting with people, supporting local businesses or preserving traditions. By being mindful travellers, we can all create positive footprints and build a more inclusive and sustainable travel community. 
Are you ready to experience the power of community-based tourism? We'll help you create a rewarding and responsible holiday. Get in touch to start planning your holiday!