This small, beautiful country on the narrow isthmus between the Pacific Ocean and the Caribbean is famous for the staggering biodiversity that is packed into every corner of the country and our Costa Rica Holidays showcase the very best of it all. Costa Rica is, simply put, a wonderful destination for nature and wildlife lovers, offering everything from stunning beaches and unspoilt coastlines to lush forests and majestic volcanoes. A perfect destination for green holidays. Many people will tell you that there is little culture in Costa Rica and it is all about the nature, but how wrong they are! We have numerous ways for you to combine the staggering natural beauty of this country with some very special cultural experiences.
14 Days: From £1995 per person
San Jose - Tortuguero - Savegre Cloud Forest - Manuel Antonio - La Cusinga Lodge - Osa Peninsula
15 Days: From £1650 per person
San Jose - Tortuguero - Arenal - Monteverde - Beach Time! 
13 Days: From £1650 per person
San Jose - Monteverde Cloud Forest - Arenal Volcano - Rio Celeste - Pacific Beaches
8 Days: From £995 per person
San Jose - Tortuguero - Cahuita - Bri Bri Indegenous Community - El Copal Reserve
14 Days: From £1995 per person
San Jose - Nacientes Palchimal - Savegre - The Bríbripa Kanèblö - Los Campesinos - Manuel Antonio
These unique short trips and one day tours could make your holiday even better! They can be added into any itinerary and are designed to help you further explore the cultural, natural and social diversity of Costa Rica
Fancy Speaking to a Local?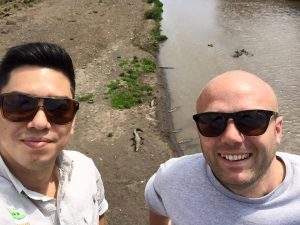 If you fancy speaking to someone living in Costa Rica, whether to find out more about your holiday, about life in Costa Rica or if you simply want to practice your Spanish, then please feel free to contact our colleague Jefferson in San Jose.
We work with Jefferson on a daily basis and he definitely makes the most of living in such a beautiful country as he seems to be off exploring somewhere new every weekend! If you would like to chat then please let us know and we can put you in touch.