Baan Ta Pa Pao is a community just south of Chiang Mai, in a natural rural setting where people are deeply connected to the lush forests of the Phi Phan Nam mountain range. With its high level of forest diversity, the area is home to many mammals such as wild boar, barking deer and palm civets. Realising the significance of the forest, the people of Baan Tha Pa Pao set up an organisation to establish rules to protect the local environment, which serve as guidelines for villagers selling forest products.
The villagers live a simple life in harmony with their surroundings, which they are proud to show you when you spend a night at their homestay. You will be treated to a welcome ceremony by the village spirit leader called 'Ban Si', followed by a northern Thai style diner called Kantoke with the villagers, who also perform traditional dances and music. You can join in some of their daily tasks like making rice cakes and folding banana leaves, or take a walk in the communal forest to learn about herbal remedies with a guide from the village. The community have worked together successfully to preserve traditional performance arts and games and Baan Ta Pa Pao has already won multiple awards for conservation and cultural promotion.
Baan Ta Pa Pao is an example of community-based tourism, where villages organise themselves to offer accommodation and activities, meaning that your money is shared around more effectively and they are more in control of the impact of tourism on their community.
This eco-tourism village welcomes approximately 500-600 tourists annually, generating a constant income for each household. The villagers also follow the self-sufficiency theory of the King, aiming to create mutual benefits within the community and to run their own sustainable community projects. These include promoting a drug-free and healthy community under the motto 'eat well and sleep soundly' and innovative conservation activities for young people.
Location:  Just South of Chiang Mai
Activities: Community engagement, Conservation, Hiking
Trip Tip: Can be easily added to your stay in Chiang mai
Holidays that can easily be combined
Elephants Jungle and beach
14 Days: Bangkok - Chian Mai - Elephant Nature Reserve - Khao Sok  - Island Paradise
Activities: Meeting elephants, rafting, zip lining , jungle trekking,  wildlife, beachtime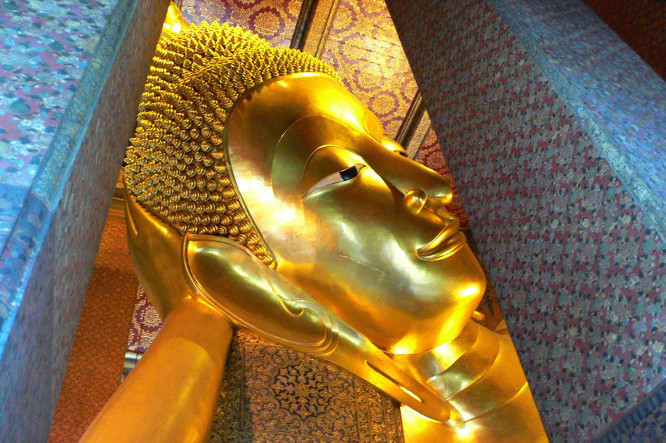 Thailand Highlights
14 Days: Bangkok, Kanchanaburi, Ayuthaya, Sukhothai, Chiang Rai, Chiang Mai, Islands
Activities: Temples, WWII History, Culture, Islands and Beaches