Here at the Beyond Tourism we understand that every family has different wishes and requirements of their holidays. Not only from other families but we also know that within each family there will be different interests and expectations, which we aim to meet and far exceed in every case.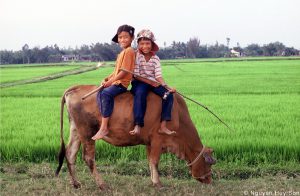 Our family holidays are so successful as we focus on the following:
Listening to the individual interests if each family member
Only selling hotel and experiences we know to be run in a safe and secure manner
Making sure you feel 100% safe and looked after before you even leave for your holiday.
Total financial protection
The two destinations that have so far been most popular for us with families is Costa Rica in Central America and Thailand in South East Asia. In both cases there is a similar reason why they suit family travel so well. Mainly because the experiences and activities that suit most families so well are so accessible, giving you the chance of having an adventurous holiday with minimal risk.
Here are some of the activities you can enjoy as a family on our holidays to these two countries:
Thailand:
Spend a day washing walking and feeding Elephants at the Elephant Nature Park
White water rafting and Zip lining in Chiang Mai
Thai Cooking classes (can be done anywhere)
Kayaking and jungle trekking in Khao Sok National Park (Southern Thailand), all whilst staying intree houses and floating raft houses
Snorkelling off one of Thailand's many amazing Islands
Costa Rica:
Get close and personal with the 3 toed sloth
Create a checklist of birds you will need to spot throughout your trip
White Water Raft through the Jungle
Hang out on the Canopy walkways
Mountian bike around Arenal Volcano
Learn to Surf
Take a snorkel day trip
Learn how to cook like a local
These are of course just some examples of what we can offer and we have many families exploring other countries. Whether you want to discover the land of the Incas in Peru, explore the amazing Angkor Watt in Cambodia or sail through the wildlife paradise of the Galapagos Islands, we absolutely have the right family holiday for you.
However the most important aspect of our family holidays are that you can simply relax and enjoy your adventure safe in the knowledge you will be looked after from the moment you arrive until the second you take off home again.