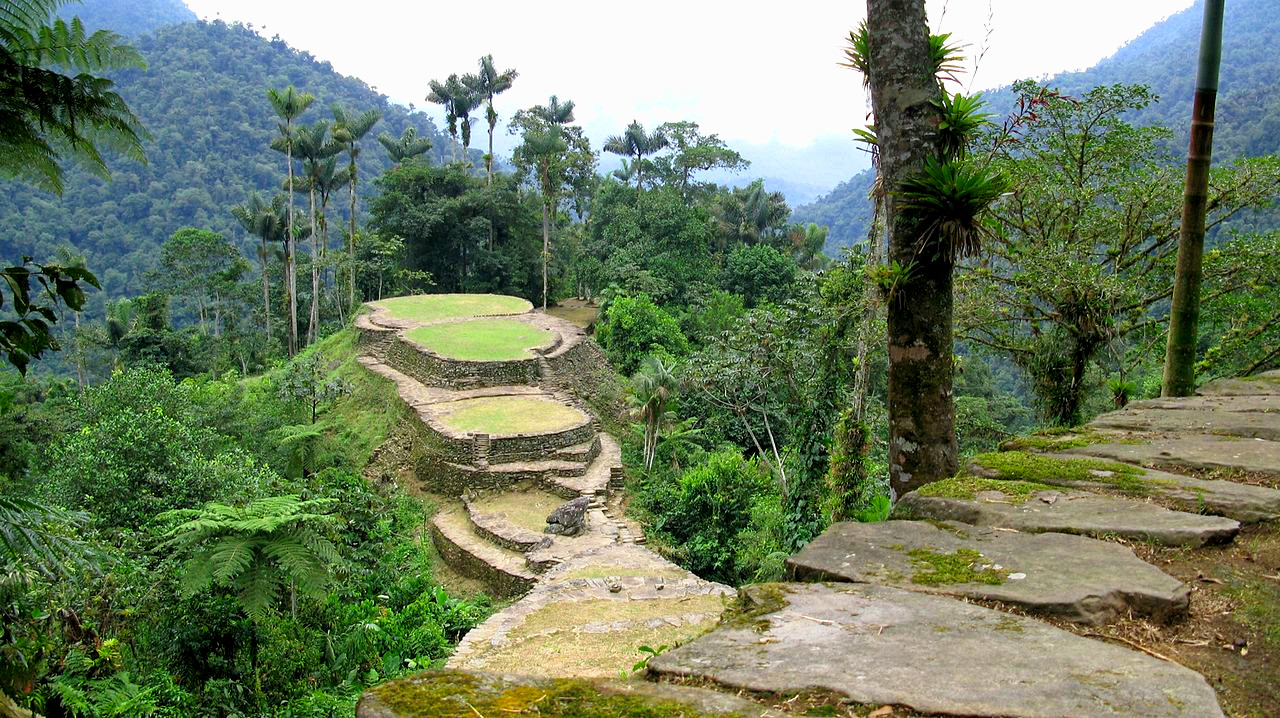 Ciudad Perdida 5 Day Trek
Ciudad Perdida or Teyuna is located at the base of Pico Bolívar and Pico Colón within the national park and is surrounded by exuberant nature, a perfect habitat for various bird species. Ciudad Perdida was the most important urban center of the ancient Tayrona culture. The city, a true feat of engineering, was built on a system of terraces connected by stone paths and supported by a canal circuit. At the time, the population was of between 1.400 and 3.000 who lived in circular stone houses with thatched roofs on about 250 terraces. Today's inhabitants, such as the Kogui, Arhuaca and Wiwa, are descendants of the Tayrona and continue to preserve their traditions.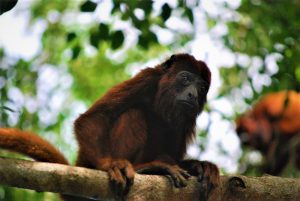 Day 1: Santa Marta to Mamey Region (B/L/D)
- Departure from Santa Marta or Tayrona NP
- Hike in the Mamey region with mules to carry the bags
- Lunch in a finca of the peasant Vereda of Honduras
- Hike to Wiwa indigenous camp on the shores of Buritaca river
- Dinner and accommodation in hammock in the indigenous camp
Transport: 2-3h, Walking: 5h, Accommodation: Hammock
Day 2: Mutanyi and Buritaca River (B,L,D)
-Hike in the valley of Buritaca stopping by the Kogui village of Mutanyi and the Vereda of Koskunguena with a beautiful panorama over the Sierra Nevada
-Crossing of the Buritaca river up to the farm of a Mamo Kogui's (spiritual head)
-Lunch, swimming in Buritaca river and a beautiful waterfall
-Dinner and accommodation in hammock in the Mamo Kogui's farm
Walking: 5h, Accommodation: Hammock
Day 3: The Lost City (B,L,D)
-Hiking to the entrance of the Lost City and climbing of the 2000 steps of a stone stairs to arrive to the archaeological site
-Visit of the site, its numerous terraces, ceremonial centers in the middle of the jungle
-Lunch on the shores of a waterfall with miraculous properties according to the legend
-Return to previous day camp
-Dinner and accommodation in hammock in the farm
Walking: 3h, Accommodation.: Hammock
Day 4: Mamey Region (B,L,D)
-Hiking in the Sierra Nevada and return to the Mamey region
-Lunch near Mutanyi
-Dinner and accommodation in hammock in the indigenous camp
Walking: 5h, Accommodation: Hammock
Day 5: To Tayrona National Park or Santa Marta (B,L)
-Visit a magnificent waterfall.
-Hiking to Machete Pelao.
-Lunch and return to Santa Marta or the Tayrona NP
Walking: 3h
Prices from: £720 per person
Height: Between 900m and 1200m This trekking is not necessary dedicated to athletes. However, it is better to be prepared physically, in other words, we recommend you to do some work out before; and to be physically active before your departure in order to do this trekking in the better conditions.
Includes: Round trip transportation in 4X4, Santa Marta – Machete Pelao, Accommodation in hammock with mosquito nets, full board, local indigenous guide specialist of the region, entrance to the archaeological park of the Lost City, rent of mules on the first day, local medical insurance
Not included: Expenses not specified in the program, VAT.
Important notice: The proposed itinerary may be modified during the trip according to weather conditions (rainy seaon). An extra night may be considered without additional cost if the physical condition of the participants makes it necessary.
Required gear: Tennis or boots, sandals or comfortable shoes, sleeping bag, light clothes, shorts, long pants, swim suit, towel, insect repellent, sunscreen, personal hygiene items, flashlight with extra batteries, padlock, water bottle, waterproof bag for your backpack, water purifying tablets, personal medications, ID.
Best Time To Travel
Best time to visit: Dec - Mar
Colombia's proximity to the equator keeps regional temperatures stable throughout the year, around 24°C (75°F) along the coast and 7–17°C (45–63°F) as you move higher inland. However, rainfall does vary with the seasons. In the Andean region there are two dry and two wet seasons per year, and the driest months, being from December to March and July to August. In low-lying areas, especially southern Colombia, rainfall is more constant but showers never last very long
These unique short trips and one day tours could make your holiday even better! They can be added into any itinerary and are designed to help you further explore the cultural, natural and social diversity of Colombia.