Whether you want to immerse yourself in culture, adventure off the beaten track, relax on hidden beaches, encounter rare wildlife or plan the perfect honeymoon, we've got loads of unique travel ideas you won't find anywhere else.
What's more, each of our special trips will bring you closer to local people in a more meaningful way, that's beneficial for them and unforgettable for you. You could meet the guardians of Costa Rica's community-run wildlife reserves, stay with coffee farmers who live along the Inca Trail, learn to cook Thai food with a local family, dine in little-known Khmer temple ruins by candlelight or stay in an indigenous jungle lodge in Ecuador … and much more!
Have a look below for your next adventure and let us inspire you to go Beyond Tourism.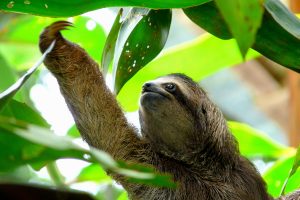 Wildlife Holiday
This holiday offers you the chance to encounter some of the amazing wildlife that lives in Costa Rica, such as toucans and other tropical birds, monkeys, sloths, sea turtles and dolphins. You will explore an incredible variety of tropical ecosystems, from the jungle-clad canals and sandy turtle nesting sites of Tortuguero to the remote rainforest, where you will be surrounded by nothing but trees and the Pacific Ocean.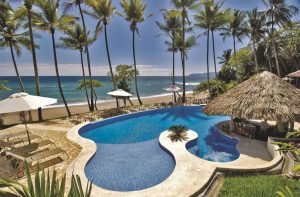 Wildlife, Beaches and Relaxation
Relaxing Costa Rica showcases two of the country's highlights, Arenal volcano and the Monteverde cloud forest, the hdden gem of Rio Celeste and leaves you plenty of time to relax on the beach or stretch out by the pool.
Ecuador and The Galapagos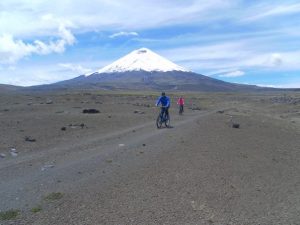 Adventure
This itinerary has been designed to let you experience the natural beauty of Ecuador in a range of different and exciting ways. From mountain biking down a volcano to white water rafting and jungle walks, our Equatorial Adventure has it all. You'll encounter many kinds of wildlife and we haven't forgotten time to relax either, with 2 nights in a  mountain hot spring.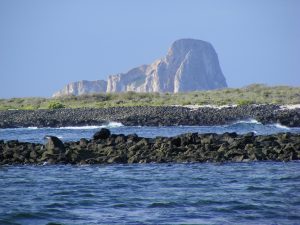 The Galapagos Islands by Land
Our Insider's Galapagos itinerary offers you a rare chance to experience the other face of Galapagos, beyond the cruise ships. You'll come face to face with the famously tame wildlife, meet the Ecuadorians that are proud to call themselves Galapagueños and learn about the complex issues facing this extraordinary World Heritage-listed habitat.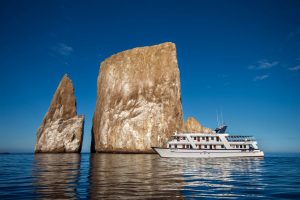 Cruising the Galapagos
This 5 day cruise takes in the best of the southern Galapagos Islands and gives you the opportunity to walk amongst blue-footed boobies, swim with sea lions and snorkel beside sharks and turtles.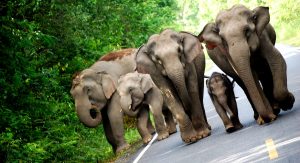 Elephants and Adventure
Our most popular 2 week itinerary that covers all the wonderful experiences that come to mind when you think about a holiday to Thailand… and a bit more! See the sights of Bangkok, meet elephants in Chiang Mai, try ziplining through the forest canopy, explore the jungles of Khao Sok National Park and finish off by relaxing on one of Thailand's famous islands.
Cycling
Cycling round Cambodia is undoubtedly the best way to connect with the country and its people. Our fully-supported riding tours include a guide and all the equipment you need.
0203 475 4799      Info@beyondtourism.co.uk